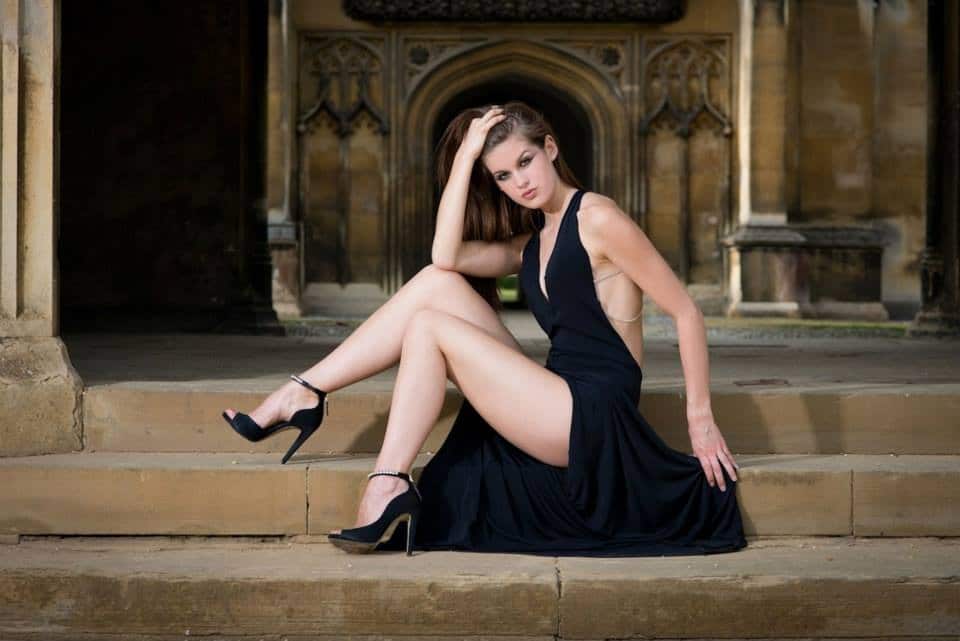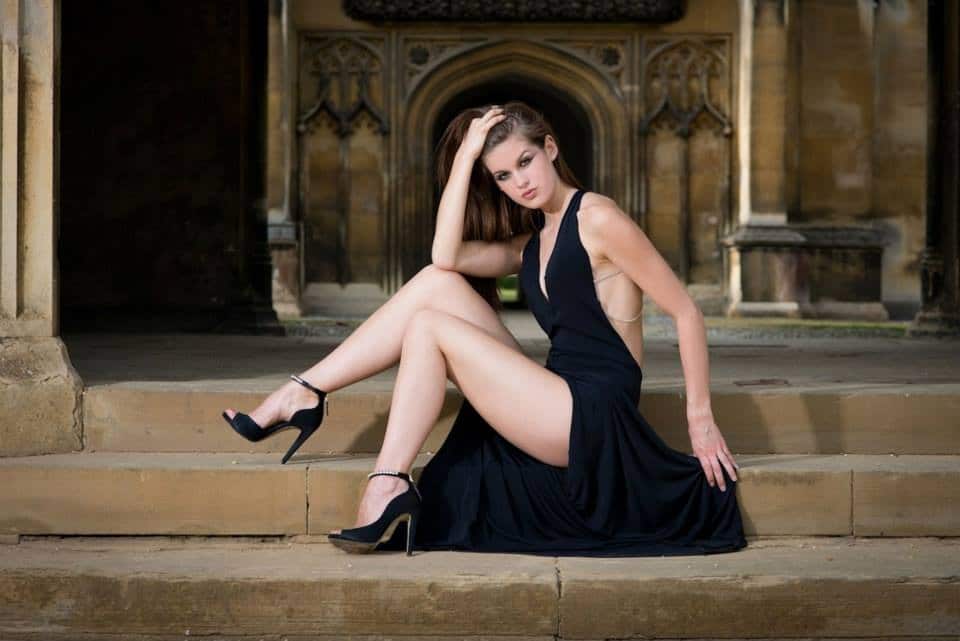 Carina Tyrrell, a 24 year old Cambridge medical student and the recent winner of Miss Cambridgeshire has told that she believes brains and beauty can indeed go hand in hand. This as the recent pageant winner has confirmed that her regional title now qualifies her for June's Miss England finals. Which is to say being beautiful doesn't also infer that one is less than intellectually rigorous either.
Pictures: Carina Tyrell is crowned Miss England 2014. 
Already in her 5th year of medical studies at the prestigious Cambridge University, the young woman is hardly shy about telling that she is the offspring off intellectual blue stocking.
Her father is a physicist who helped build the Large Hadron Collider, her mother was an executive with the World Health Organisation (WHO) in Geneva, and Carina is predicted to get a first-class honors degree in her finals later this year.
Which posits the question, why does a gifted straight A student bother with a competition known for institutionalizing the notion that women are solely worth the abundance of their looks alone?
To date, Carina Tyrrell has told that being crowned the newly appointed Miss Cambridgeshire rivals that of being awarded the first-class pre-clinical degree she already has.
Despite her academic achievements, Carina Tyrrell has vigorously defended her right to bare her skin and parade at any pageant she may choose to appear in.
'I have a very high IQ and I want to be a beauty queen. I don't see why one has to cancel out the other,' she tells the UK's Dailymail
Adding: 'If a young woman is caring, intelligent and charitable and she wants to participate in a beauty contest, then why not?
'There is a lot of prejudice against the concept, but I don't agree with those who say it's degrading. I think it's empowering.'
Whilst some would question Tyrrell's wisdom, including other equally intellectual adapt women, Tyrrell  rejects any claim that she is betraying  the sisterhood.
'I'm not a feminist,' she explains. 'I think the definition can mean so many things and more often than not it can be interpreted the wrong way.
'I would much rather say that I respect women's rights and believe we are equal to men.'
'I don't think I'm letting intelligent women down by doing this and I don't think I'm feeding some sort of sexist agenda.  
'Feminism is a label that, frankly, has had a lot of bad publicity over the years. Young women my age have become a little suspicious. The message just doesn't resonate with us.
'I respect everyone's right to think what they want, but too often the people brandishing their righteous indignation have more strident views than I have,' 
'I'm a bit more liberal in my outlook. I can always see both sides of an argument and I firmly believe people should be able to hold different views.'
Whilst the question of how pageant competitions far in asserting the equanimity of women might be a sore point, Carina Tyrrell does believe that regional, national and international competitions are forces for good.
'At the heart of it, this is about beauty with a purpose,' she says. 'If I became Miss England or Miss World, I would like to think that I could use that profile to fight for peace, as well as raise money to help reduce poverty.'
So convinced is Carina Tyrrell of her rationale that she is now considering postponing her studies at women-only Murray Edwards College, Cambridge, and  her ward rounds at Addenbrooke's Hospital, to chase her dream of winning beauty titles.
During her exclusive with the dailymail, the young woman admits she has dreamed of being a beauty queen since she was 13, but had little time to do anything about it until now.
'I've always had to work for my grades, so I pushed everything else to the back of her mind,' she says.
'Then I realised this would be my last chance because of the age restrictions.' 
Despite assuring her parents that she wouldn't swap doctoring for  modeling, she admits it is tempting.
And then there's moment of clarity from the dailymail whom until then have been floundering over the young woman's intellect and apparent beauty to dare contemplate the potential of re framing how women are perceived in society by Tyrell choosing to abandon intellectual redress and champion herself instead as a look. A look which passively accentuates the idea that women are mere commodities and sex objects.
Dailymail: I ask Carina if she feels that she is being used to help promote a process that many would argue forces women to take artificial 'beauty' standards seriously, and then judges them like show animals?
From there we discover a muted diplomatic response which sound something like: 'Let my ego flourish if you don't mind. But yes it's important women are also accepted beyond their appearances.'
We come to learn that some tutors and students were taken aback when they heard Carina Tyrell had taken part in pageant contests but have remained none the less supportive.
Told Tyrrell: 'I had an email from the college dean congratulating me. One female doctor at the hospital where I'm training expressed surprise that I wanted to take part, but she didn't seem at all critical.
'I'm worried that some people might not take me seriously because of this, but I am trying to not let it affect me,' she says. 
'I want people to realize that there is more to this than just looking pretty. You've also got to have a good heart  and want to help others less fortunate than yourself.  
'I hope that I'm smashing some of the misconceptions about those who take part – showing the world that we're not bimbos and airheads.'
Which raises the awkward question, why bother taking part in something that traditionally and historically only asserts the notion that a woman's worth is the sum of her looks and how she prances in her bikini? Why champion such notions and fall privy to the notion that ultimately a woman's worth is an exercise of trying to be judged appropriating beauty standards? Then again in Carina Tyrrell's defense she does admit she is not a follower of feminists ideas, which may explain why a bright intelligent women has decided to lower the bar by participating in an axiom that only patronizes the idea of what women are, as opposed to fully exploring who women can so often be.
Images via facebook