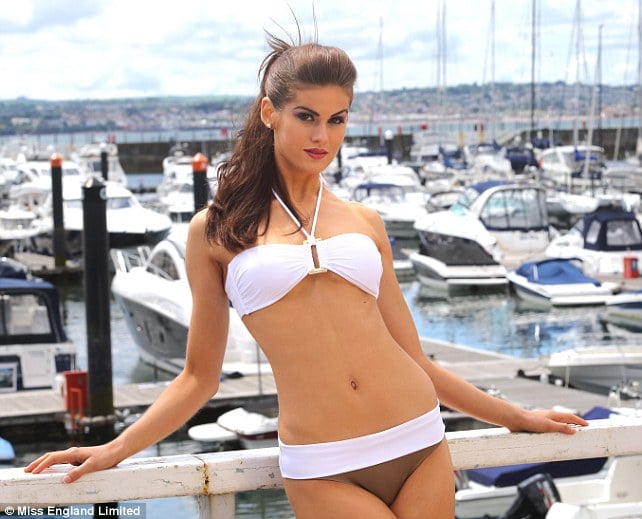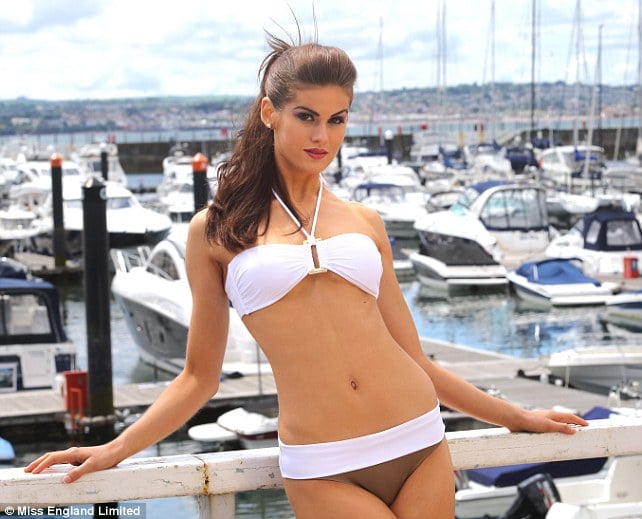 Posh and well to do Carina Tyrell, 24, of Cambridge University has been crowned Miss England 2014.
The medical undergrad student, who was already crowned Miss Cambridgeshire went on to beat 60 rivals to nab the beauty pageant title. She now prepares herself to enter the Miss World contest in London in December which carries a top prize of $100,000.
Carina Tyrell, Cambridge medical student vies for Miss England title. Death for women
As Miss England 2014, Carina Tyrell, the UK's mirror tells got to also win a luxury trip to Mauritius, a wardrobe of clothes and accessories, a year's worth of spray tans and teeth whitening.
The newly crowned Miss England 2014 had only just completed her medical exams at all-women Murray Edwards College, will now go on to study for a further year while working at Cambridge's Addenbrooke's Hospital.
Speaking ahead her win last night, she told the Telegraph she wanted to be a role model for other women.
Told the daughter of a physicist who helped build the Large Hadron Collider, and a mother who reigned as an executive with the World Health Organisation (WHO) in Geneva:
'The Miss England pageant is really looking for a role model to represent the country,'
'She has to be really well-rounded and that's what attracts me. You can do a lot with that title and use it to benefit many people which means a lot to me as a doctor.'
Asked to comment on the surrounding controversy of how she felt about being involved in a contest so focused on beauty – rather than brains – Miss England 2014 added: 'I think that can be used to the advantage of other things such as charity. Let's use beauty and do something with it.'
In lieu of her academic achievements and the notion that the Cambridge undergraduate might be sullying her integrity and position of affirming positive female role models, Carina Tyrrell has in the past defended her right to bare her skin and parade at any pageant she may choose to appear in.
'I have a very high IQ and I want to be a beauty queen. I don't see why one has to cancel out the other,' she tells the UK's Dailymail
Adding: 'If a young woman is caring, intelligent and charitable and she wants to participate in a beauty contest, then why not?
'There is a lot of prejudice against the concept, but I don't agree with those who say it's degrading. I think it's empowering.'
Whilst some would question Tyrrell's wisdom, including other equally intellectual adapt women, Tyrrell  rejects any claim that she is betraying  the sisterhood.
'I'm not a feminist,' she explains. 'I think the definition can mean so many things and more often than not it can be interpreted the wrong way.
'I would much rather say that I respect women's rights and believe we are equal to men.'
'I don't think I'm letting intelligent women down by doing this and I don't think I'm feeding some sort of sexist agenda.  
'Feminism is a label that, frankly, has had a lot of bad publicity over the years. Young women my age have become a little suspicious. The message just doesn't resonate with us.
'I respect everyone's right to think what they want, but too often the people brandishing their righteous indignation have more strident views than I have,' 
'I'm a bit more liberal in my outlook. I can always see both sides of an argument and I firmly believe people should be able to hold different views.'
A point of view that might just help the medical undergraduate nail the upcoming Miss World title….