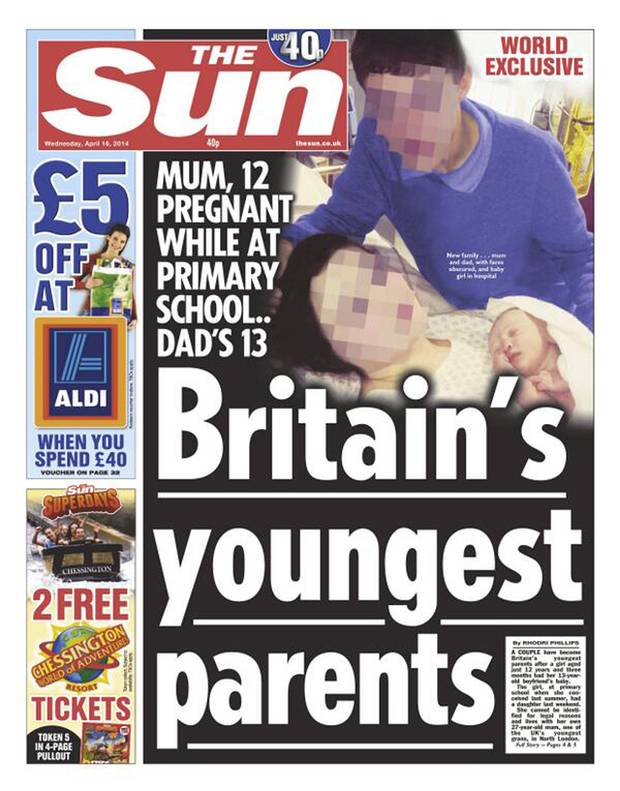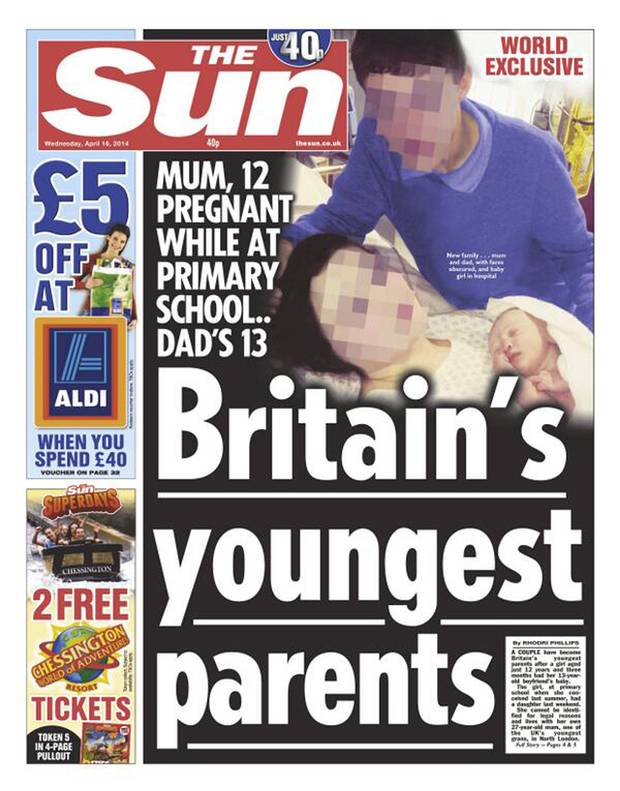 Questions have been raised pursuant to Britain's youngest parents, an unidentified 12 year old girl and a 13 year old boy have become public fodder after the girl this weekend gave birth to a 7 pound baby girl. At the time of conception she had only been 11.
According to public files, the combined age of the girl and boy parents make them the lowest combined age of any British parents on record.
Although there has been wide disconcert over the parents age, the boy and girl who have been in a relationship for a year say they are 'totally in love.'
They met over Christmas 2012 when she was 10 and he was 12, it was reported. The new mum has been to a register office to register the birth with her own mother and another woman.
Told a source via The Sun: 'Both sets of grandparents are incredibly supportive. It's a very difficult situation because the parents are both so young – but their families are right behind them.'
'The baby's mum and dad have been in a relationship for more than year, so this isn't a fleeting romance. They intend to stick together and bring their daughter up together.
'They're very into each other, totally in love. She is obsessed with him. She sees this as true love. They want to get married.'
The source told the newspaper that both sets of grandparents were supportive and that the couple intend to stick together and raise their child.
While the pair might be in love, classmates of the girl have been left in total shock. She had only left school last month and at the time had not appeared pregnant to her classmates who were dumbfounded when apprised that their former classmate had just given birth.
Meanwhile, the girl's father told today that although he 'broke down with emotion' when discovering only four weeks ago that his eldest daughter was about to give birth, he will nevertheless stand by his daughter.
Reiterated the father: 'You can just be supportive about it. The families on both sides are going to be very supportive about it. It is heartbreaking, but you can't turn back time. You can only go forwards.
'We don't know where it happened. What you're implying is that we knew they were having sexual intercourse in bedrooms. No. We cannot keep her wrapped up her whole life.'