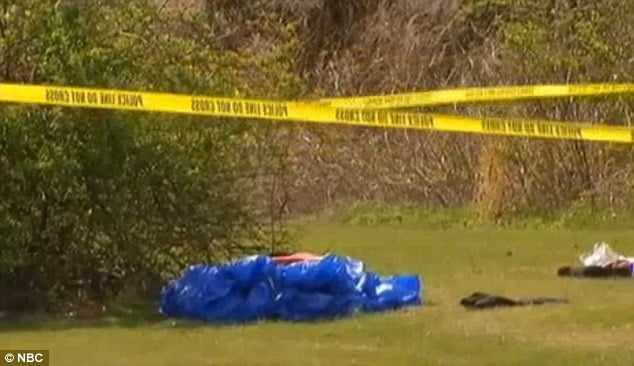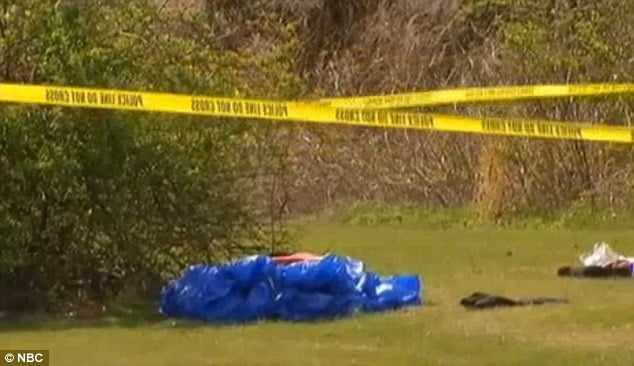 Arkady Shenker a 49 year old skydiver has died after his parachute failed to open yesterday on Easter Sunday.
The seasoned skydiver from Brooklyn landed in the backyard of a NJ family home of the Dye family whilst they were embarking on an Easter egg hunt.
At the time of the accident, Arkady Shenker was skydiving in a plane operate by Freefall Adventures along with 15 others.
Told Annie Marie Dye whose backyard the skydiver abruptly landed in: 'I saw the jumpers. Then I noticed one and he kind of looked like he wasn't conscious, he was just spinning,'
Added another witness, Lamont Dye: 'We seen him coming down. He was going around and around and the chute was here and he was here,'
'As soon as I seen that I knew he was in trouble.'
At the time Dye and other neighbors rushed to help Arkady Shenker who was still breathing, albeit unconscious.
Told one neighbor: 'He put a dent in the ground that deep,' indicating about a foot with their hands.
Airlifted to hospital the man would be pronounced dead just at 3.30 pm.
It is understood Arkady Shenker had racked up a total of 350 jumps and was wearing a 'wing suit' which allows skydivers to move forward while descending.
Tells Freefall Adventures on their website: 'Taking skydiving from the eXtreme to the mainstream, our skydives are made from 13,500 feet, 35% higher than our competition. Utilizing the latest technology, combined with our specialized skydiving instruction, we can have you in the air making your first skydive within minutes of your arrival.'
Freefall Adventures continued to take skydivers up to jump just hours after the tragedy.