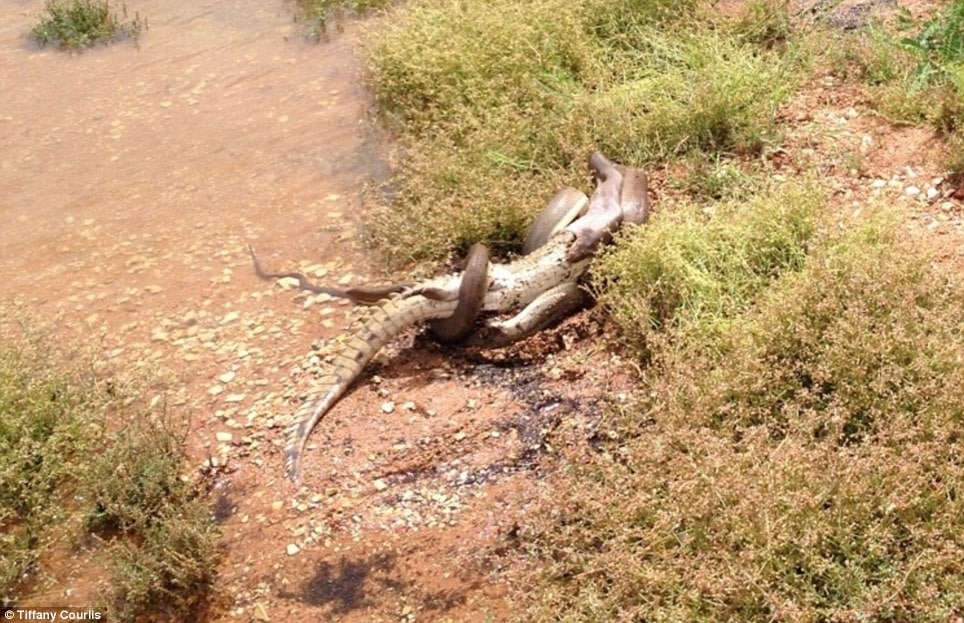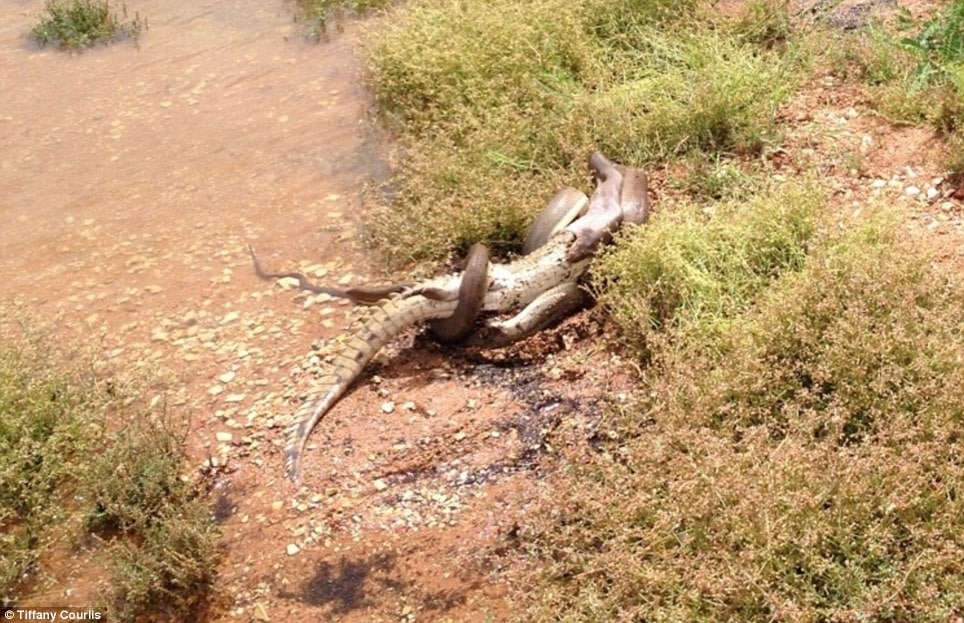 Local North Queesland, Australian woman Tiffany Corlis has photographed images of a python snake strangling and devouring a crocodile in the outback.
Video: Here is a python snake regurgitating a fully grown dog.
Did you manage to also see the python snake whilst on your Qantas flight too?
William Buchman, teacher arrested after finding 400 dead pythons.
Security guard strangled by 15ft long python in front of luxury Bali hotel.
Python eats man in India. But is it just a hoax?
Indonesian snake massage will help you destress and freak out.
Pet Siberian husky killed by python in backyard.
Brothers killed by python may have been target of scent.
The incident came to happen at Lake Moondarra near Mount Isa where the snake was eventually able to kill the crocodile, taking up to 5 hours to strangle it before proceeding to devour it.
Tiffany Corlis told abc.net.au that the scuffle had attracted a lot of attention with some taking photos via their smart phones.
Reflected the local: 'We were probably a little too brave, a little too crazy.'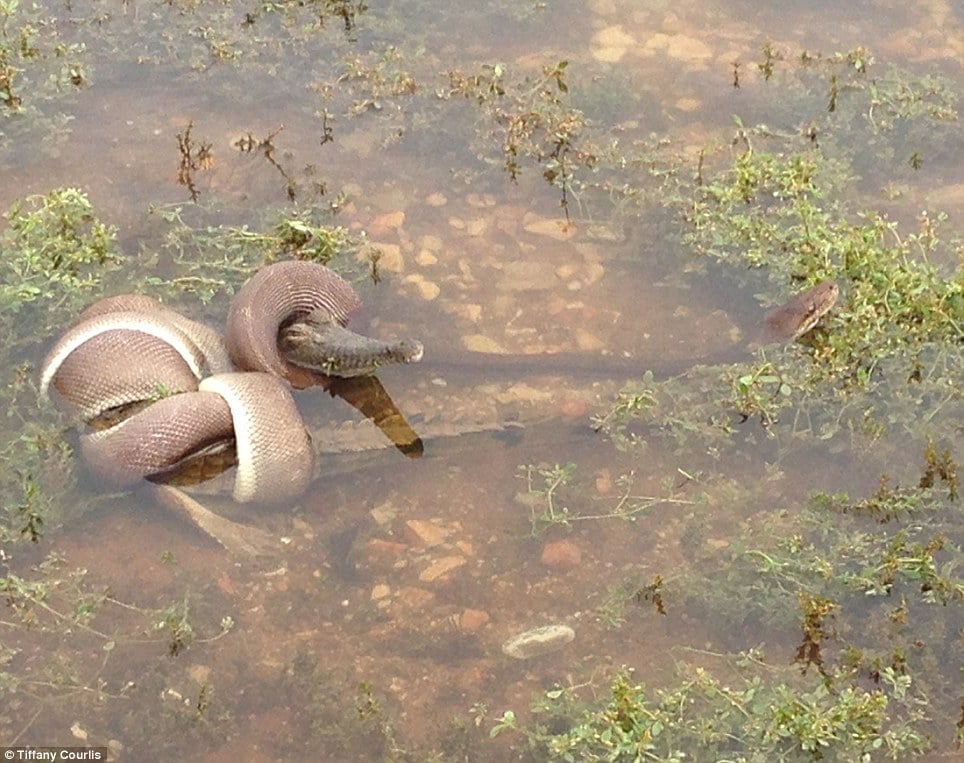 But things became particularly interesting after the python snake had finished eating the crocodile.
Told Tiffany Corlis: 'You could see the crocodile in the snake's belly which I think was probably the more remarkable thing,'
'You could actually see its legs and see its scales and everything, it was just amazing.'
Ms Corlis says the incident has not discouraged her from swimming at Lake Moondarra in the future.
'I think I'll just send someone else in first.'
National geographic told in this particular incident the python snake likely only weighed in at about 15 or 20 pounds with the croc thought to weigh 5 to 7 pounds [2 to 3 kilograms], and probably only three feet [one meter] long. Not epic giant proportions but certainly enough to keep many at bay, hopefully…