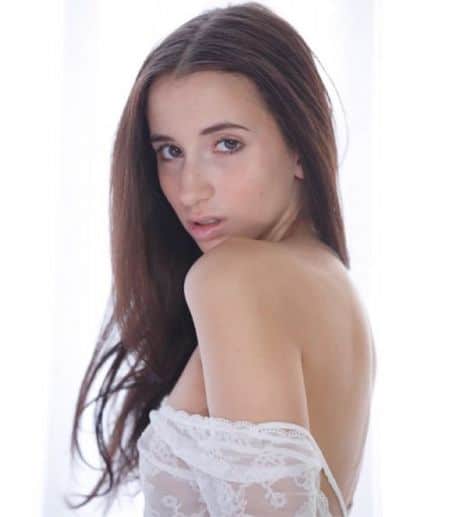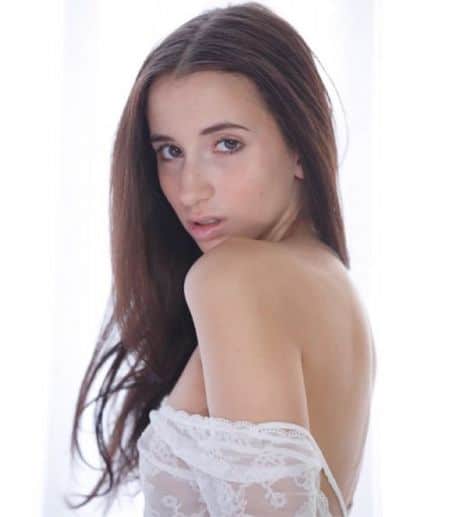 Belle Knox has come out on the affirmative this evening, asserting that a report via the UK's dailymail is false and that her family is not at all heartbroken or ashamed of her decision to pursue a career within the adult entertainment industry.
In the report, the outlet takes time to tell how Belle Knox's father, Dr Kevin Weeks, a high ranking army doctor who just returned from a tour in Afghanistan was heartbroken and besides himself upon finding out that his daughter was now pursuing a career within porn. It also added the girl's mother, Harcharan Weeks, a devout Christian was not handling the news too well either.
But it seems an interview the outlet did with Amanda Minor, the mother in law of Miriam Week's big brother, Paul Weeks may be what has rankled Belle Knox.
Told Minor: 'This is a tragedy in the family. The father is one of the best human beings I've ever met. He is just back from Afghanistan; he served his country, how awesome is that?' 
Nevertheless Minor does relate as heartbroken as the family is their love for each other is insurmountable: 'They're heartbroken, but it's not irreparable. Nothing is irreparable when it comes to the Weeks family and their love for each other.'
Miriam Weeks petition to expel Duke student. Garbage now thrown at her. 
How Miriam Weeks Belle Knox became the ultimate self promoting exhibitionist. 
Sasha Grey defends Belle Knox. Yes it's fine to be an adult film star. 
The exploitation of Miriam Weeks aka Belle Knox. 
Belle Knox's manager accuses family of abandoning daughter. 
Miriam Weeks parents devastated over daughter's adult film career. 
How Miriam Weeks redefined our discussion of sex.
Belle Knox Duke freshman to Piers Morgan: 'I'm not being exploited' But is she? 
Thomas Bagley who ratted out Duke's Belle Knox has $1000 habit. 
Is Belle Knox a coke head? Rumors on college boards swell…. 
Why is Belle Knox, Duke College adult star refusing to reveal her real name? 
Belle Knox outs herself as the Duke University Freshman Adult Star (at last). 
Belle Knox, Duke college freshman porn actress, the contradictions of society.
Belle Knox, Duke college freshman porn star naked pictures. 
Miriam Weeks, Duke College freshman adult actress. The pinnacle of feminism? 
The hypocrisy of Miriam Weeks, Duke College porn actress. 
Belle Knox, Duke College Freshman gave away full scholarship to be a porn star. 
Outed Duke College freshman insists she's proud to be a porn star.
Yet in a sign that things have gotten ugly and personal, the report alleges that the family has also been the recipient of harassment as hackers have gone to Dr Kevin Weeks website, defacing it with images of his daughter's naked body.
The report also went on to mention that Belle Knox had pursued porn because her family allegedly dropped her, this despite allegedly making a budget plan with her at the beginning of the year to help her meet her costs of Duke College, set at an annual $60K a year.
Refuted the porn actress to the nydailynews in between takes of new films she is shooting this evening: 'My parents aren't upset,'
'I want my family left out of it. If people criticize me that's one thing, but leave my family alone,'
Confounding Belle Knox are what she calls false claims at the hands of Amanda Minor.
In her defense, the actress asserts that she has never even met the woman. Not that that necessarily does not mean that Belle Knox's parents may have still confided to Amanda Minor their heartache and displeasure of their daughter's actions as the UK's dailymail asserts.
Reiterated the porn actress: 'That lady doesn't know what she's talking about,'
Nevertheless things take a turn for the worst when the nydailynews asks the college freshman how her parents have received news of her pursuing a career within the adult entertainment industry.
Tells the nydailynews ominously: When asked about her family's reaction to her doing skin flicks to pay her more than $50,000 tuition at Duke, she clammed up.
"I'm not going to talk about my family," Weeks said.
As an aside the porn actress adamantly refuted claims that her family ever cut her off, this despite assertions from her talent manager.
It seems there might be more drama in store for the Duke College freshman who along with navigating dizzy attention to her pursuits as a porn actress has to now face the music of her family who may not be too thrilled with their daughter's choices…
'Getting off;' The dilemma of Porn.
The Death of the Porn Industry. Are you a porn star too?
Respecting the porn star; a lesson in how to love porn.