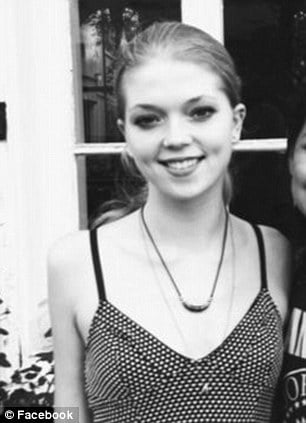 Rowen Altenburger suicide. What preempted a young beautiful woman from a well to do enclave attending a well sought after University program to take her own life?
Rowen Altenburger, 18, a talented and gifted New York University student committed suicide the other day. Her body was found inside a room at upscale Manhattan hotel, the Bryant Park Hotel. Next to her body cops found prescription pills whilst finding her covered in a plastic bag.
Her discovery came after the student's concerned mother called the front desk after her daughter failed to return messages. Her mother told Rowen Altenburger was supposed to check out Monday but had not heard from her.
Her discovery only came after the girl's mother used a smartphone app to track her down to the hotel on West 40th Street, law enforcement sources told.
Why or how the young woman came to be staying at the hotel is not at present understood. Of particular note, rooms at the hotel range anywhere from $265 to $365 a night.
On her personal website, which Altenburger used to showcase her artwork, the 18-year-old student stated that she was attending NYU pursuing a degree in creative management and art direction.
Wrote the youth:
'It can be easy to lose yourself,' adding 'not to mention lots of time.' 
Adding further: 'In the sparse time I do have, I transform my closet of a room into a pseudo studio to do what I enjoy most.'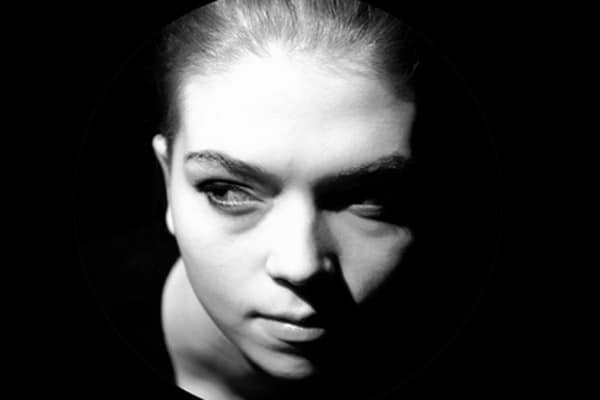 The New York Post reported Altenburger left behind a suicide note explaining that she had been suffering from chronic depression.
What precipitated the 18 year olds depression to date has not been understood.
Interestingly the young woman was from tony Short Hills – one of the wealthiest richest communities in New Jersey.
According to her LinkedIn profile, Rowen Altenburger was a 2013 recipient of the Scholastic Art and Writing Award. Local press also tells that Altenburger worked as a sales clerk at the high-end jewelery store Links of London.
'She was an amazing girl. Very bright, very well spoken and very artistic,' Rebecca Matthews, Altenburger's manager at the Madison Avenue boutique, told amNY. 'She had a bright future ahead of her. This is just so sad.'
One clue as to the young woman's state of mind were the images to be found in her portfolio which featured a series of morose illustrations including an image of a human hand clawing at a chain-link fence, a Rorschach test image and a sketch of a young woman bearing resemblance to the artist clutching her own throat.
On the art-sharing website Cosmofunnel.com, Altenburger posted a pair of paintings titled 'Live fast and Die Young' and 'I'm not Real,' among others.
One ink and watercolor artwork she called 'There's something greater than this' was accompanied by the caption: 'There are better places than where we are today, and a better place where we can be tomorrow.'
NYU has been plagued by suicides in recent years. The young woman's death follows the fateful suicide of two ivy league students, Madison Holleran.and Elvis Hatcher in recent weeks.
Like Holleran the young woman has come under heightened attention given her noted 'beauty.' Something that may have also played on the young woman's mind as she took her life in a society that at times may be too fixated on the exterior as opposed to the interior, even if one's interior is full of turmoil.
Hotel workers would come to find Rowen Altenburger's body in her room about 12.30pm Tuesday.
For confidential support in the US, call the National Suicide Prevention Line at 1-800-273-8255.
For confidential support call the Samaritans on 08457 90 90 90, visit a local Samaritans branch or see www.samaritans.org.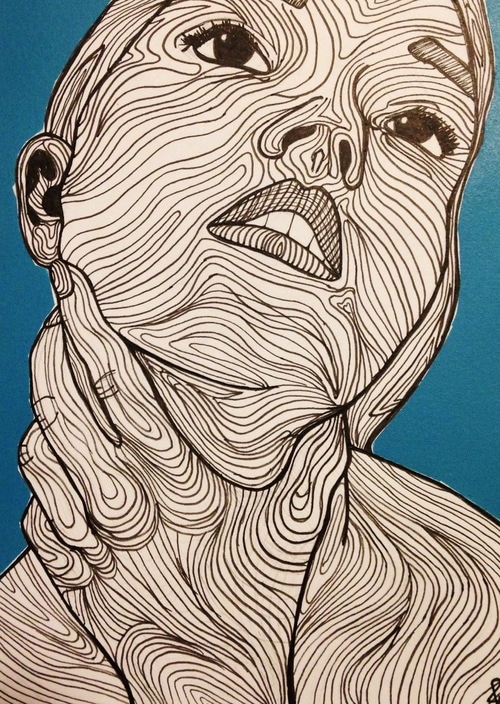 And then I came across these comments on the web that made me wonder:
Every second one is depressed from the good life they have. All on drugs and their pretend lala land lives. Lost generation that does not know what is true childhood. One looks at many 12 yo and you see that they know too much, look  older, talk like old women and men. I am sure there is true depression disease and there is selfish self absorbed depression because the world did not turn once the way want it. 
Suggestion to parents; it is time to make college a tough place to study and not be a media artist students with the bohemian culture  of sex and  drugs. And the bs they teach in those "creative" classes. "live fast die young" 

WHAT??? This was a lovely girl who had a specific talent and went to college to cultivate that talent. She came from a good family, had no reason to be depressed, from a relative standpoint, but chose to end her life anyway. Can you begin to understand the pain she had to be in to come to such a decision? In my mind, suicide is never an option, but I am in a proper frame of mind. She obviously was NOT -Clinical depression is not only mentally challenging, it's physically painful. 
Your suggestion to parents is not only stupid, it's insulting. I am 100% sure that her mother is trying to replay every moment of her daughter's life, from changing her diaper to helping her dress for prom, to find out what she could have done differently.to save her little girl.