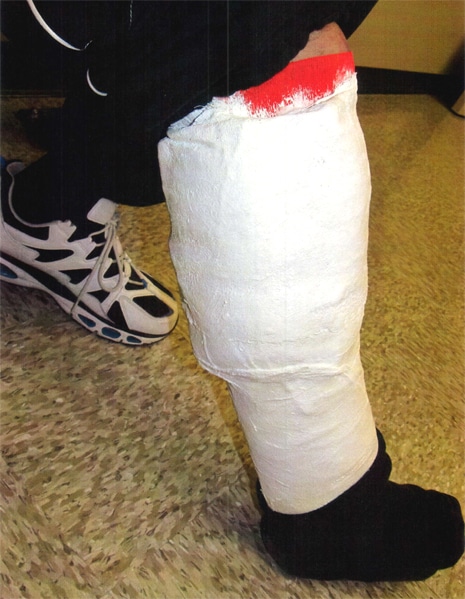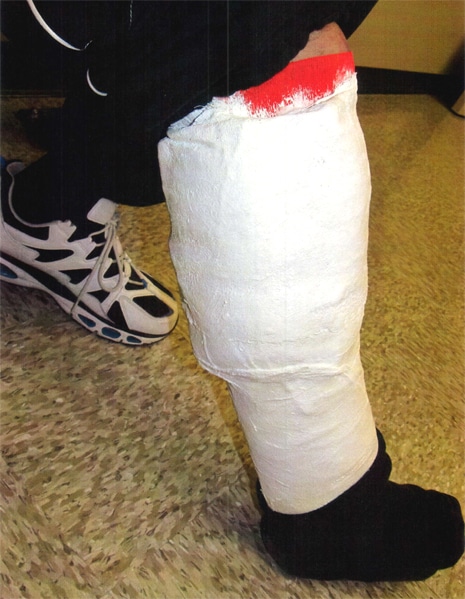 At least Daniel Ramirez got points for originality but a D minus for results. This after the Amtrak passenger came to be arrested on Tuesday with a kilo of coke after authorities came across his very strange and noticeably fake leg cast.
At the time, Daniel Ramirez, 21, of California, was on a 41 hour journey to Chicago via train when he was approached by Drug Enforcement Agency officers for questioning during a routine stop in New Mexico.
A subsequent search led to the discovery of one kilo of the good shit sealed in five separate packages stuffed inside a poorly constructed cast wrapped around his right leg.
Upon being questioned authorities noticed Ramirez's cast was ' uneven in texture, size and shaping not consistent with that of a cast applied by a medical professional.'
Can anyone guess why kids? 5. 4,3, …
Ramirez proceeded to tell agents he was visiting a friend in Chicago, but became 'increasingly nervous' to the point 'his hands were shaking' under continued prodding.
3, 2. 1…..
Asked to remove a sock, this caused the cast to 'began to crumble and fall off the bottom of his foot.' Looking inside the cast revealed plastic packages.
Bingo!
Agents obtained a search warrant, cracked the cast open and found five heat-sealed bags packed with about a kilo of cocaine, which retails for about $25,000 on the street.
But here's the best part kids, that I saved for last:
Cuffed, agents walked Ramirez off the train to face felony narcotics charges, but not before another passenger told them he was walking around the train without crutches while wearing the cast.
Because sometimes you don't know whether to laugh or cry….