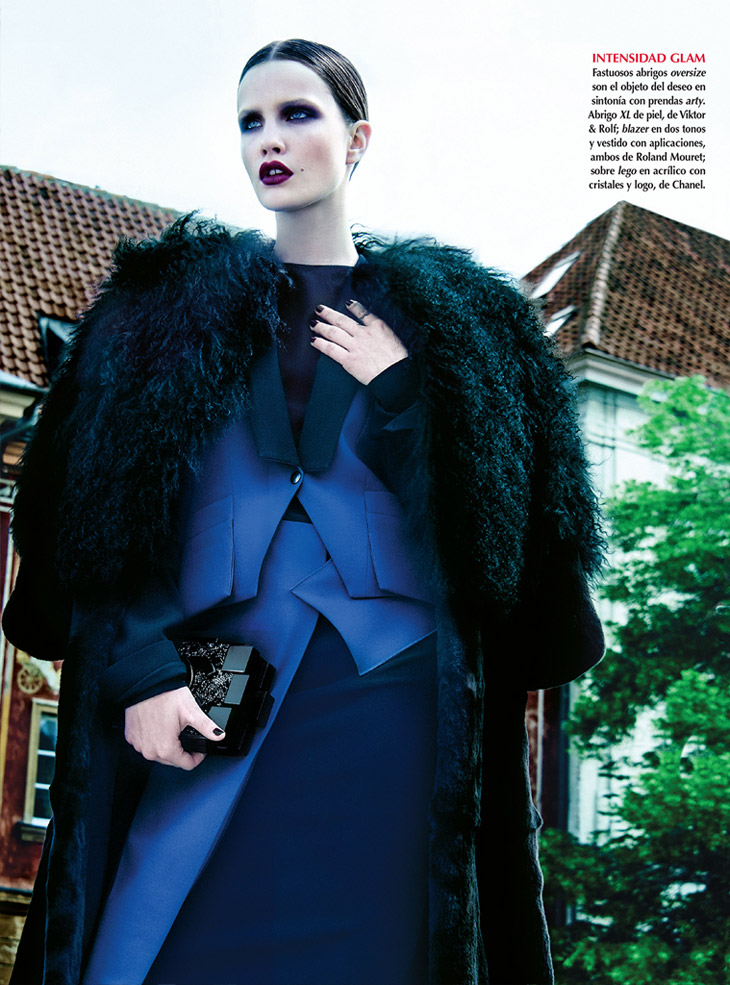 Do as I say but not what I do, could be the mantra to best describe Vogue's latest initiative as the fashion journal goes on to break its own mandates of using underage models in a bid to maintain standards.
Claiming scorn is that of 15 year old Polish model Julie Borawska who stars in Vogue's Mexico issue.
The young model's representation represents the third time that Vogue's international editions have broken their self imposed initiative.
The Vogue Health Initiative was established in 2012 to emulate similar guidelines that were being implemented across the global fashion industry – from Israel to the United States.
But two months later, in Vogue China's August 2012 issue, 15-year-old model Ondria Hardin appeared in a fashion spread.
The following month, another 15-year-old, Sarah Kees, appeared in Vogue Italia's September issue.
Regarding Borawska's feature, Vogue Mexico's editor Kelly Talamas says that the magazine bought her spread as syndicated content and that it was unaware of the model's real age.
She told Fashionista that the publication 'did not cast any models for this shoot, and was not involved in any manner with the production.'
Representatives for Vogue Mexico have since contacted the shoot's photographer Kevin Sinclair 'to clarify this issue and identify exactly where the protocol failed in order to avoid this from ever happening again.'
Representatives for Julie's Polish agency Gaga Models told MailOnline that they took care to make Mr Sinclair aware of her age before she was hired.