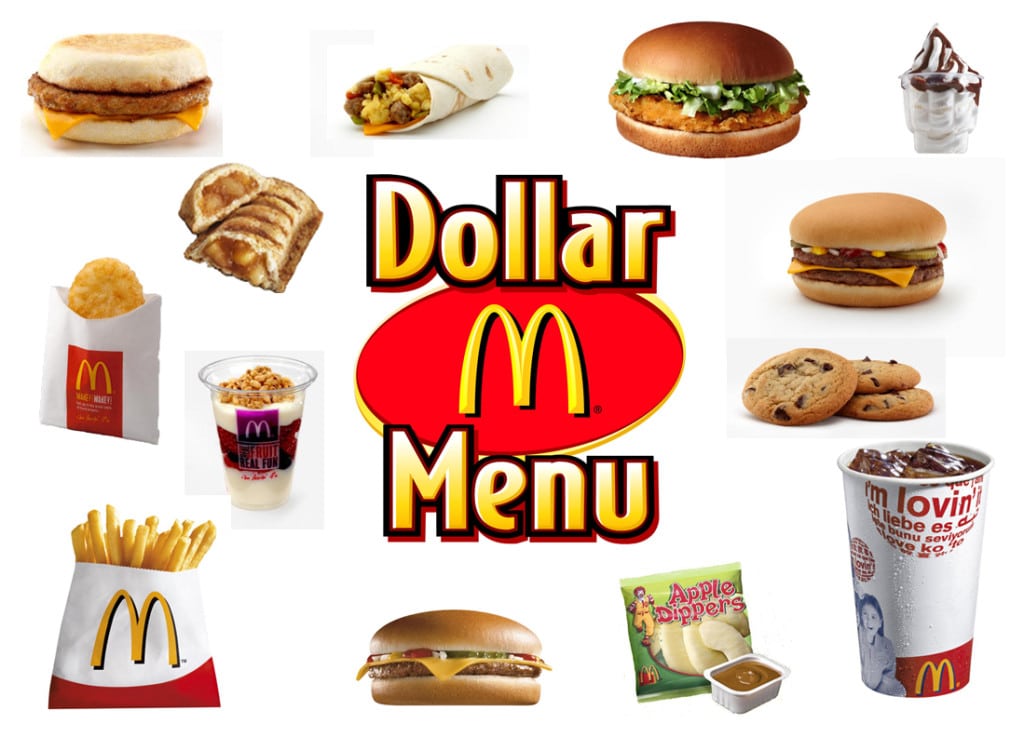 In an effort to continue serving you up all your favorite yummies, McDonald's has decided to reformat its dollar menu into a new trenched dollar plus menu. Which is short hand for saying that the outlet would like to see you eating as many of the yummies you can possibly stuff your face at but at the new higher bargain rate.
Told bosses about its soon to be launched Dollar Menu & More yummies:
The new menu will keep "some elements of the dollar menu, [while] adding two more tiers for our customers," 
The Dollar Menu & More lineup will go on to include sandwiches that range from $1 to $2. The third and priciest tier will see items like a 20-piece McNugget around the $5 mark.
Adage goes on to tell the new menu is set to be rolled out on Nov. 4, and a national advertising campaign will be launched on Nov. 11.
The change tell execs is said to come about as McDonald's seeks to combat declining sales, as monthly sales at stores open at least a year fell for the first time in nearly a decade.
Industry insiders tell the decline in sales and the new pricing strategy comes about as consumers seek healthier eating options as well having to contend with tougher economic conditions which have disproportionately affected their lower tiered consumer base (yes you and me) whilst the fat cats continue spending lavish on their $40 prime beefs…