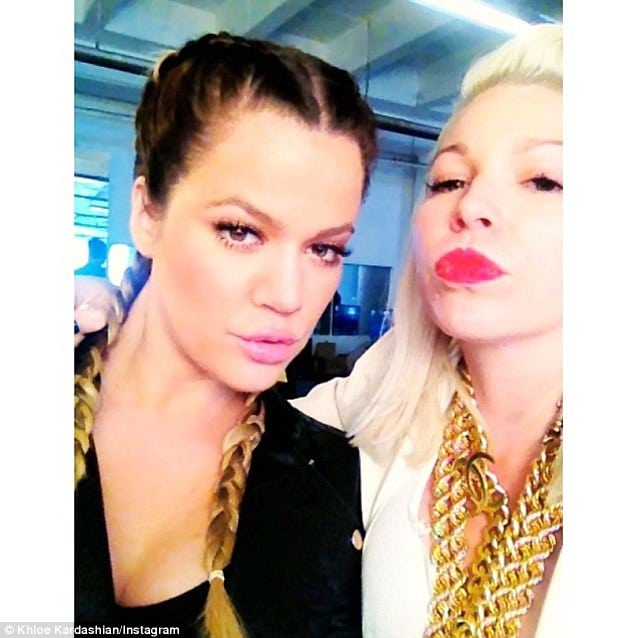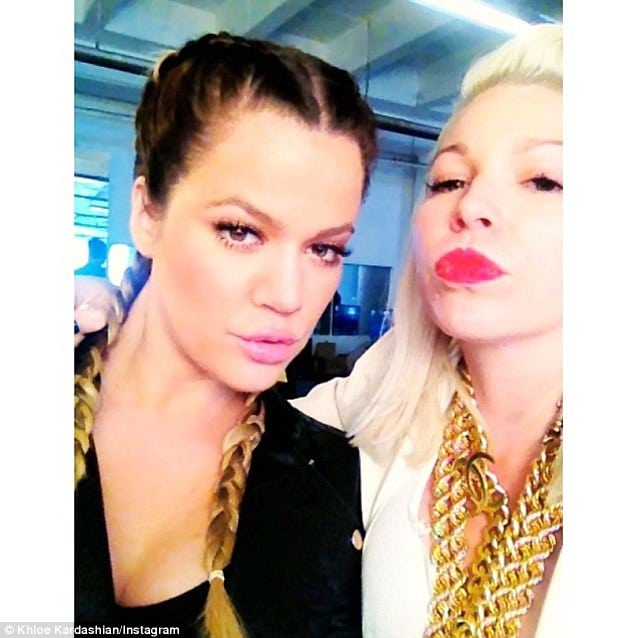 The Khloe Kardashian divorce papers are fully on the way as our collective media whore, Khloe and pimp momma Kris Jenner jostle for final dibs on who gets to keep what.
According to RadarOnline, Khloe Kardashian has been meeting with her lawyer to draw up divorce papers from her full time crack head husband Lamar Odom (oh well…) whilst pimp momma Kris Jenner has been hitting the media pavement assuring us that Khloe is 'strong,' 'resilient' and all the usual good feel words.
Reflected pimp momma: 'She's very sensitive and she loves really hard and she feels with all of her soul,' 
'But she also has the ability to put that game face on and go out there in the world and do what she needs to do.'
Which is get as much as money as she can and run for her life.
As far as filing divorce papers, Radar's source says, 'All she needs to do is tell the lawyer to file the petition. She has even signed the divorce papers, in anticipation.'
But there's one catch. Khloe is naturally hungry for more publicity still in love….
Radar goes on to tell us that Khloe is just not quite ready to 'pull the trigger.'
Radar goes on to explain that Khloe 'feels she has no other options at this point because Lamar is unwilling to go to rehab.'
There is the hope that if Khloé does file, 'Lamar will realise he must get help,' says the source.
That said, shit still looks nasty as another source told Radar the situation 'is too far gone at this point for a split to be anything but unavoidable.'
Adding fuel to the loaded crack pipe are contentions that Lamar has been heaving it in other nooks and crannies:
Explains radar again: The pair's marriage — in its fourth year — has been rocked by claims the ex-NBA star was unfaithful with at least three women. Twenty-nine-year-old graduate student Sandy Schultz was the third woman to come forward to expose her affair with Odom, 33, after accounts by mistresses Polina Polonsky and Jennifer Richardson.
The report also says that Khloe at one point thought about getting pregnant, hoping that would sober up Lamar, but decided maybe she is the one who needs sobering up and in need of a reality check.
(I know forcing your derelict husband to help you pump out babies is always a winning way to get commitment).
Explaining to us that shit doesn't look good for our heart throb couple, another source (kids do you get the impression pimp momma is hitting those phones?) went on to also tell People: 'It doesn't seem like a reconciliation is any closer to happening.'
Went on to say the pimp source: 'Two years ago, Khloé thought they'd be married with two kids … there's still a lot of uncertainty.'
If only Khloe and pimp momma Kris could find the courage to divorce the media, baby giblets would one day spring to life…
Lamar Odom holed up in a room smoking crack with lover.
Lamar Odom goes on a crack binge and Khloe Kardashian kicks him out.