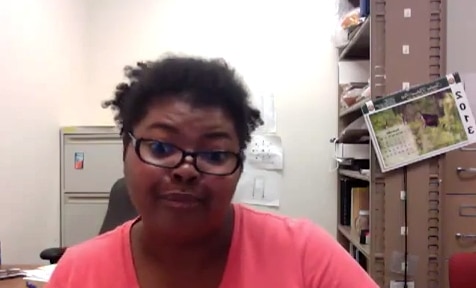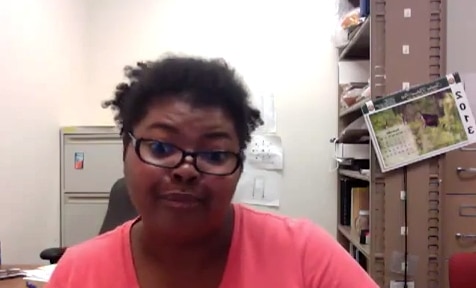 Here's a conundrum making its ways in the field of science and publishing. It involves biologist and science blogger Dr Danielle Lee who ended up being termed an 'urban whore,' after she declined to come on board as a non paid contributor for Biology Online.
At the time, Dr Danielle Lee had been approached to contribute a series of posts under her blog name the Urban Scientist but things went askew when Dr Danielle Lee thought to ask if there would be any pay for her efforts.
When Biology Online explained that their guest bloggers were expected to write for free (or "for exposure"), Lee politely told them to f themselves declined:
"Thank you very much for your reply.
But I will have to decline your offer.
Have a great day."
But rather than accepting this response at face value, Biology Online editor Ofek reportedly replied, "Are you an urban scientist or an urban whore?"
Oops. That shit hurts kids. Kids is this becoming a bit too personal? Is there something we don't know about Biology Online's editorial attitude towards African American women? Did I just ask that question?
Not missing a beat Dr Danielle Lee then decided she would take umbrage with Biology Online by posting their communique on Scientific American which soon led to an avalanche of support coming forth in the guise of other science writers via  Twitter hashtag #standingwithDNLee and #BoycottSciAm
Yet that didn't rub too well on Scientific American who decided to take down the original post. Nevertheless that hadn't stopped other bloggers copying the post and posting on their own blogs and taking the issue to task.
Told Lee in her original post:
"It wasn't just that he called me a whore – he juxtaposed it against my professional being: Are you urban scientist or an urban whore? Completely dismissing me as a scientist, a science communicator (whom he sought for my particular expertise), and someone who could offer something meaningful to his brand.What? Now, I'm so immoral and wrong to inquire about compensation?"
Lee also posted a YouTube video aimed at Biology Online.
Needless to say, the idea of a professional being asked to work for free touched off nerves. Kids do you think Biology Online's editor works for free?
Wrote Lee: "[T]his rationalization of working for free and you'll get exposure is wrong-headed. This is work. I am a professional. Professionals get paid. End of story. Even if I decide to do it pro bono… it is still worth something. I'm simply choosing to waive that fee."
The dailydot has since gone on to tell that Scientific American (@sciam) is currently receiving a barrage of messages from readers who are shocked by the site's treatment of Lee.
Referencing science blogger Dr. Kate Clancy , the daily dot goes on to points out, it didn't make any sense for Lee's post to be deleted for not focusing on the topic of "discovering science." In her response, Clancy goes on to list several of her own Scientific American blog entries that don't remotely fall into that category (including personal posts about roller derby and sexual harassment), adding that Scientific American's actions indicate a troubling attitude towards diversity in the sciences.
Told Clancy:
"I almost never write about discovering science, and in fact write frequently about oppression and privilege. But when a black woman writes about an oppressive experience, it is grounds for removal. Folks, this is Ally Work 101: it doesn't matter your intent, what matters is the impact. Silencing a black woman who just got called an "urban whore" is sexist, racist, silencing behavior. It is wrong, and it is shameful."
With the shit by now really hitting the fan and questions being brought forth if Scientific American was simply punishing Lee or being sexist, the site's editor in chief, Marietta DiChristina went on to issue the following response via Buzzfeed:
"Dr. Lee's post went beyond and verged into the personal, and that's why it was taken down."
Interestingly DiChristina also went on to note that while Biology Online is part of Scientific American's advertising network, the two do not have an "editorial relationship."
And then there was this following development this morning that had my inside gizzards churning:
Update Oct. 14, 10:15 a.m.: Alan Weisleder, a partner at Keebali.com, who owns Biology-Online, told BuzzFeed that Ofek, the editor involved in sending Lee the initial 'urban whore' message has since been fired, and shared an email apology he sent to Dr. Lee:
Hi Danielle,
My name is Alan and I am a partner at Keebali – the company that owns Biology-Online. I've just now been made aware of your correspondence with Ofek and I've got to tell you that I was totally shocked!!! Ofek was recently hired to grow biology-online's relationships with bloggers and scientists in the biology arena. We obviously made the wrong hire! The way he corresponded with you is completely unthinkable and unacceptable – I am speechless!! What was he thinking??
Please accept my apology on behalf of biology-online. Ofek has been terminated effective immediately. We are terribly sorry about this situation and hope the future will offer us an opportunity to establish a new and fruitful relationship.
Thanks and Regards,
Alan
Weisleder went on to tell that Ofek, who had worked at Biology-Online for about three months, "thought I was overreacting by firing him and he was surprised we weren't willing to give him a chance to fix the situation."