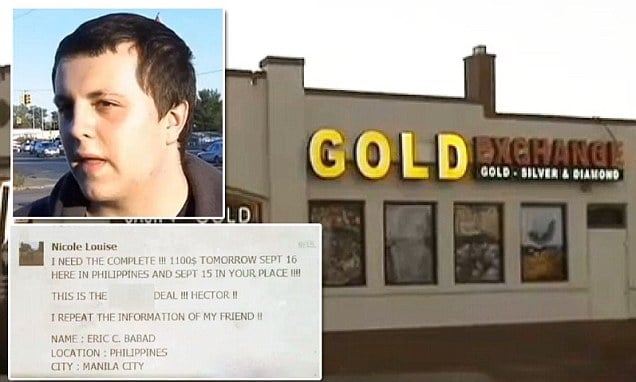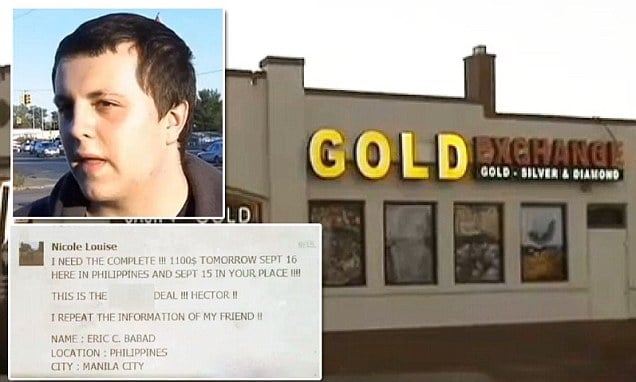 Hector Hernandez, a 17 year old Detroit, Michigan teenager has gone on to tell how he sold family jewelry at a fraction of their real worth, to the tune of $1500, despite his family telling they were worth in excess of  $100 000 because of fears that an embarrassing video of him would be sent of to his family if he refused to pay off his blackmailers.
The course of action took place after anonymous hackers were able to remotely enable the teenager's home webcam on his computer which had secretly filmed the teen in an 'embarrassing' situation.
It wasn't until Hector Hernandez was threatened with the hackers posting the video on his school website that the teen caved in and sought to come up with the ransom money.
After having gone on to pay the hackers, purportedly based in the Philipines in three installments, the teen continued to receive demands for more money.
Told the teen: 'They said they wanted $300 at first, and then $1,100, and then another $300,' 
It wasn't until the teen received demands for a fourth installment that he decided to confess to his parents.
The teen has since gone on to tell how he had no idea how the hackers were able to turn on his webcam and felt compelled to pay off his blackmailers who had reached out to him via facebook, fearing repercussions had he chosen not to.
Asked why he had failed to tell his parents or the police of the situation, the teen responded he could not bear to tell his parents nor authorities, instead telling that the video was so shameful that he chose to capitulate and pawn off family jewels to appease his blackmailers.
Went on to tell the teen:
'I was scared I didn't know what to do,' 
 'I didn't want my parents to find out what I did and I feel terrible about it.'
Needless to say, Hector Hernandez's mother was not happy with her son's actions.
Went on to tell the beleaguered mother:
'He is stealing from his own family,' 
 'Very angry, I'm disappointed with him.'
The blackmail in the end cost the Hernandez family a cool $100,000 but Hector's mother says that she is now trying to get her jewelry back.
'You have to be 18-years-old to sell this kind of stuff, which Hector is not. Hector says he didn't use a fake ID at the shop, but was helped anyway,'
It is not understood if the teen necessarily understood what the family jewels were actually worth and why he chose to sell them at such a marked discount. Or for that matter if the pawn shop unscrupulously went on to underbid the desperate teen on purpose.
At present it's not apparent whether the Hernandez family will be able to retrieve any of the items that were sold off.