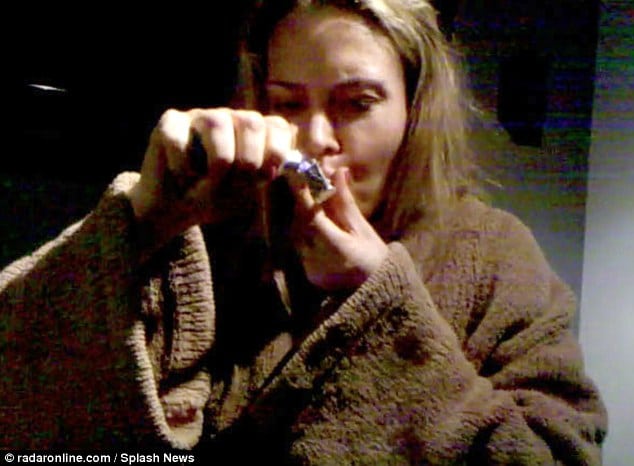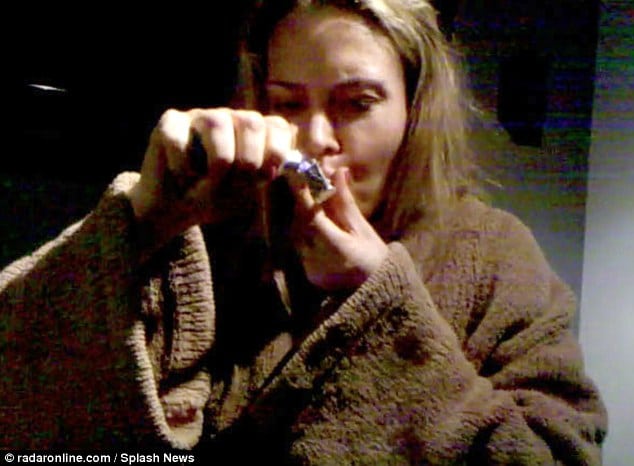 My hero Brooke Mueller is arrested for being a coke head and starting a brawl.
Why I'm Quitting Charlie Sheen.
CoCo Sheen files for divorce against third wife Brooke Mueller.
Confessions of a crack dealer. Part 1.
Observations of a Crack House.
A video showing beleaguered socialite and former reality star Brooke Mueller smoking crack cocaine and scoring $1500 worth of crystal meth is making the rounds this morning to the dismay of her family.
The video released courtesy of radaronline goes on to show Brooke Mueller in dizzy la la land as she pulls and drags on the good shit to oblivion.
Formerly married to consummate crack cocaine user Charlie Sheen (peas to a pod) the site goes on to claim that Mueller's use of crack cocaine underscored a Los Angeles judge's recent decision to remove their twin sons from her custody on the advice of Los Angeles County Department of Children and Family Services
Family service went on to say that they were prompted by fears that the 38 year old Brooke Mueller's unabated drug use could endanger the twin boys.
The video shows a haggard looking Mueller — who is today fighting to remain clean and sober during a staggering 20th stint in rehabilitation — clutching a glass pipe.
Dressed in a brown robe, she uses a lighter to ignite the crack, a freebase form of cocaine, then deeply inhales (bixch knows how to pull) the good shit.
At one point Brooke Mueller is heard telling her drug dealer the following: "Where is the crystal? I am giving you $1500," before repeating those words for a second time.
Radar go on to tell the video was purportedly shot before she lost custody of the children.
Interestingly the source of the video now claims they came forward with the video in a bid to save Mueller's life. That said one wonders why the need to publicly out Mueller who it is widely known has an affinity to the good shit?
Tells the source: "Brooke loved getting high," 
"This was just another crazy night of her getting high.  When she did drugs, it was three to four times a week.
"I know that she is aware that if she doesn't stop doing drugs, she is going to lose her kids (for good)… hopefully she can stop."
No word yet as to how much the source was paid to share the delicious yummies with you and me which might be the real reason why the source chose to release the video to the tabloids. Yes releasing sensitive material to the tabloids will always help a weary soul get their life together and then some…
Hint:  a junkie will always be a junkie no matter what until the day they decide they don't want to be a junkie…
At present the twins are now under the custody of Sheen's first wife, Denise Richards.