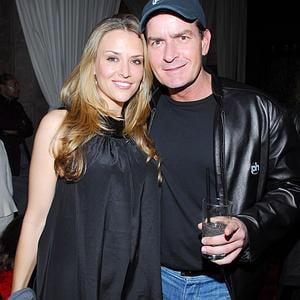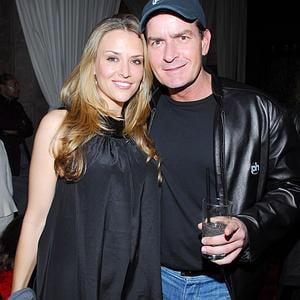 CoCo is quitting while he is ahead.
Less than a week after terrorizing a high priced hooker – Capri Anderson with an adventure of a lifetime and consequently being rushed to hospital for a psychological evaluation, America's newest collective hero who it is reported has nasty side effects to certain bad coke medicine is now set to finalize terms on his latest divorce with third wife Brooke Mueller with whom he shares twins with.
NY Post: The 45-year-old "Two and a Half Men" star married his third wife Mueller, 33, in May 2008 but the couple began living separately after Sheen allegedly assaulted Mueller during a 2009 Christmas vacation in Aspen, Colo.
Which is just another way of saying things haven't been going to well for Charlie for a while despite being one of the highest paid actors in America and that no matter what he does or attempts to do ends up becoming a tabloid collage that not even an editor of a top selling tabloid house could have imagined or hoped for.
Then this interesting stipulation in the divorce terms after it was set CoCo will be paying Mueller $55 000 a month child support.

The papers also ordered that neither Sheen nor Mueller "shall make derogatory or disparaging remarks about the other to or in the presence of, or within the hearing of the minor children.
Should the court also have included no debauchery, cursing, threatening hookers and excessive sniffing of coco pops within the periphery of your other ex wife and your collective children as well?
Why bother with scripts when you can just sit back and let CoCo direct what he will…?
Is Brooke Mueller about to leave Charlie Sheen?
Is it a good idea to wear a thick hairy moustache and a hooded sweat top when carrying an affair behind your wife's back? Hanging out with Charlie Sheen.
Charlie Sheen is Having The Best Holidays Ever
Charlie Sheen inspires America by becoming a drunk wife beater