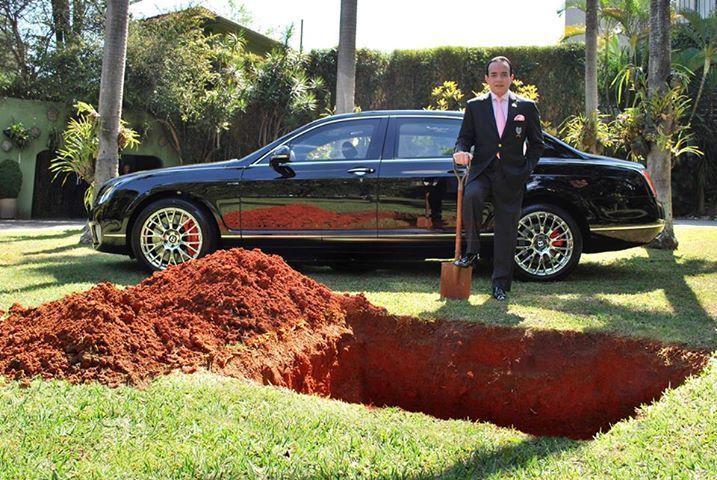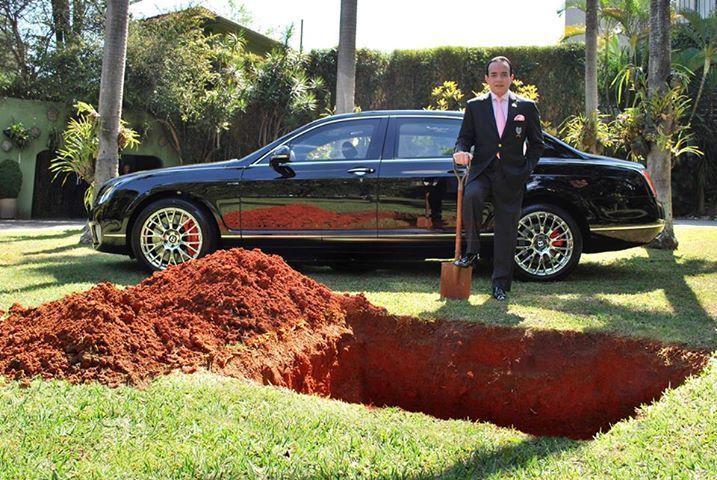 A Brazilian man has buried his Bentley because he wanted to make sure he would be able to enjoy it in the after life.
Chiquinho Scarpa buried his Bentley Continental, which is worth more than £300,000 ($486 000 USD), in the garden of his estate in Jardins, Sao Paulo, a few days ago.
The burial, inspired by a documentary about the pharaohs, and how they buried their fortunes with them to have a more comfortable afterlife, tells the UK's spearswms had every element of a real one, including a wreath for the car.
Told the man via Facebook: 'I decided to do as the pharaohs: I will bury my favorite car, my Bentley, in my house garden,'
Yet here is where things went awry. After receiving a bounty of negative comments, ( many went on to label Scarpa as a crazy person who wants to do something absurd instead of donating the car for charity) Scarpa interrupted the funeral to reveal the real purpose of his initiative: to draw attention to a national campaign in favor of organ donation.
'I buried my car and everyone thought it was absurd when I said I was going to do that,' he wrote on Facebook. 'Absurd [are those who] bury their organs, which could save many lives. Nothing is more valuable. Be a donor; tell your family.'
Scarpa later went on to tell: "I have not buried my car, but everyone thought it absurd when I said I'd do it. It is absurd to bury their bodies, which can save many lives. Nothing is more valuable. Be a donor, tell your family."
Reflected a commentator on reddit: Do you know how many organs you can buy in Brazil by selling that car?