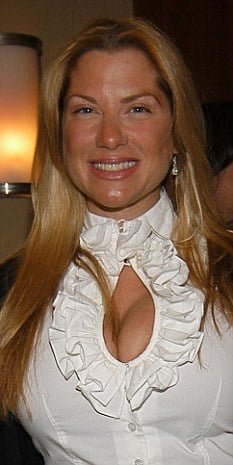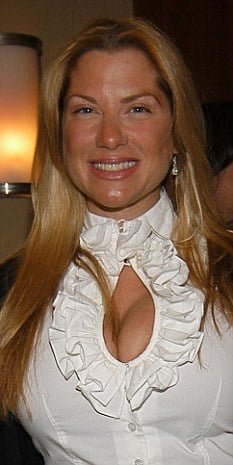 Socialite, Taylor Stein has found herself in the unsavory position of having recently been asked to spend 19 days community service (aka picking up trash) after attacking her former lover William Lauder on an Los Angeles street.
The daughter of rock promoter Howard Stein, Stein is said to have had a tenuous relationship with Lauder, a former Estee Lauder CEO.
The pair who became a secret item whilst Lauder was still married went on six years ago to have a daughter.
Nevertheless things turned south after the birth of their daughter and from there Lauder agreed to pay Stein $9.5 million through to the year 2017 on the proviso that she moved to California and wouldn't visit New York for more than two weeks a year.
Making matters more interesting, Taylor Stein was advised that she would also had to alert Lauder six weeks in advance before her trips east.
Stein has since had to take Lauder to court after he attempted to renege on the deal (oh well…), nevertheless the pair went on to remain in contact as Lauder regularly sought to see his daughter.
It was of course whilst on one of those visits to California that shit got real out of hand.
Explains the nypost for us: Sources say the pair got into an argument on the street in Los Angeles. The screaming match turned physical, and Stein's fists of fury left her victim, the grandson of Estée Lauder, red-faced, so he called police to have her arrested, The Post's Richard Johnson reports.
"He's literally twice her size," one friend of petite, attractive, blond Taylor told Page Six. "If I'd been him, I would have been embarrassed to press charges."
Except Lauder was hardly embarrassed to have charges pressed.
The nypost from there goes on to explain, so rattled was Lauder about his affair with Stein that he had sought to pay her off hush money to keep her out of his hair and of course as far as away as possible from him or any other member of the billionaire Lauder family. Yes yummy.
Goes on to tell the nypost: After being released on $50,000 bail — and several court appearances — Stein pleaded guilty in May to misdemeanor domestic violence. By July, Stein had paid fines totaling $1,834 and completed 19 days of community service, cleaning streets for the California Department of Transportation.
Asked for comments, both Stein and Lauder declined to speak to the press. Can anyone figure out why?