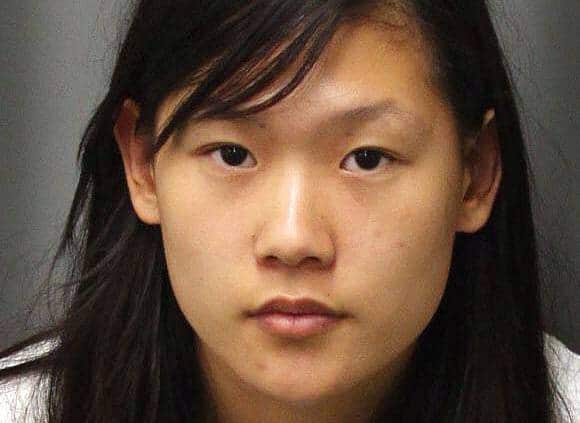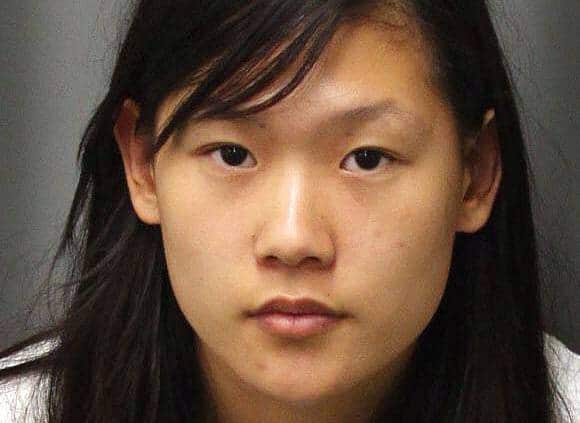 Barbara Wu reckons she did not solicit her boyfriend to kill her ex boyfriend.
It seems things have gone from bleak and vexing to diabolical as information has now emerged that University of California student, Barbara Wu not only solicited her then boyfriend to kill a former ex but that she also solicited another lover to take out another ex.
The assertion came during preliminary court proceedings this past Friday where Barbara Wu faces six felony charges including soliciting murder, making terroristic threats and stalking.
ABC News goes on to tell how the alleged target of the murder-for-hire plot, who to date hasn't been named, testified that Wu went on a rampage for revenge after a then boyfriend broke up with her via email in December 2012, including posting his personal details on a Craigslist sex and confronting him with a knife.
Told the individual: 'She guarded the door with a knife. She tried to attack me with the knife and that's all I remember.'
Revelations of the second hire came after a man who had previously dated Barbara Wu in 2009 stepped forward after hearing of Wu's recent trouble with the law earlier this year when she was initially charged with plotting to kill a former boyfriend.
The second man, who hasn't been named, told authorities that Wu also asked him to kill another former boyfriend.
Dennis Lin also testified on Friday, saying Wu asked him during their four-month relationship to kidnap one of her ex-boyfriends in order to kill him.
Told Lin: 'She asked me to kidnap him, tie him up so she could break his legs with a bat, to motorcycle him and then to somehow kill him and then dispose of the body.'
Nevertheless Wu's attorney, Rajan Maline went on to argue that the charges against Wu were unfounded.
'They have yet to produce one threat of any kind that my client made.'
Dennis Lin has since gone on to tell authorities that he also feared for his life after approaching authorities with Wu's plan to commit murder.
'Since I'm now an ex-boyfriend who told police about her, I fear for my life.'
Lin interestingly has gone on to describe Barbara Wu as 'vindictive and impulsive.'
Lin also wrote that Wu once told him, 'I always get what I want. I don't take 'no' for an answer.'
Four months before her arrest, Wu sought a restraining order against a former boyfriend, a 22-year-old university student. She contended she suffered physical and emotional trauma.
A temporary restraining order was granted for about two months, but court records indicate Wu withdrew her request for a permanent order.
The next day, according to the felony complaint, Wu followed, harassed and threatened an unidentified man.