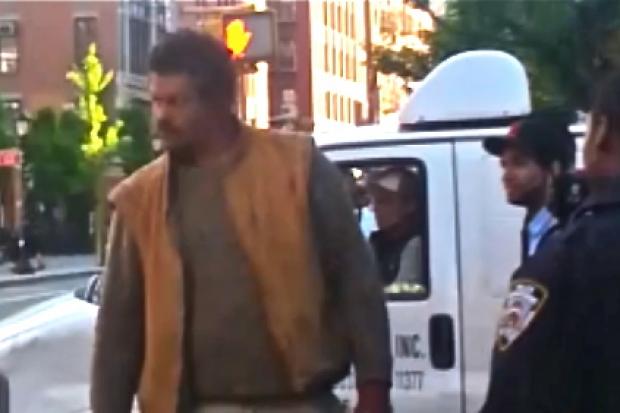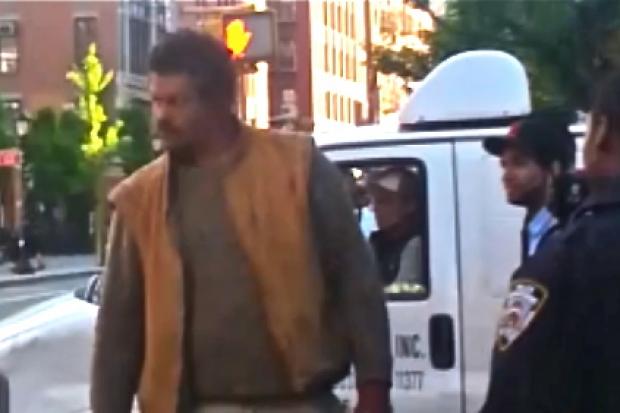 A slew of angry letters that have been obtained by the NY Post, go on to tell how local residents of the now well to do Soho, Manhattan are desperately demanding that authorities take measures to make sure that veteran panhandler Richard Pearson, otherwise known as the wild man of Soho is kept out of their hood.
The protests come as a result of an incident on May 22 when Pearson went on to bash a Spring st shop owner with a brick. Since the crime prosecutors have sought to bring felony assault charges against the panhandler.
The Post goes on to quote food vendor, Kamal Hussin who went on to write a letter to Manhattan Supreme Court Judge Charles Solomon, stating that he fears one say Pearson will murder him.
He said one morning last year, Pearson — who has been arrested 21 times over the past 30 years — swiped Hussin's 18-inch knife to attack a legless man who wouldn't give him money.
Nevertheless Pearson's lawyer, Alexi Grosshtern isn't buying any of it and has gone on tell that he believes local are only going after his Pearson cause he is homeless.
Told Grosshtern: "His only crime is being poor and a panhandler in wealthy, swanky Soho."
SoHo resident Christina Nenov, a petite woman who dna tells walks using a cane, said 240-pound Pearson has repeatedly followed her, harassed her and in May, threatened to sexually assault her. She rejected Grosshtern's claim that Pearson was being discriminated against.
"This has nothing to do with money — this is a public safety issue. Richard Pearson does not discriminate. He attacks the rich and poor."
Of course one wonders if the real crime isn't the fact that Pearson may or may not be inconveniencing well to do residents but the fact that homelessness is allowed to happen so frequently in America and how little is done to stem it or deal with those afflicted with the issue.
Of course wishing an inconvenient bum just moved might be a temporary solution then again one suspects there are many homeless individuals who could or could not end up unwittingly disturbing the sleepy patina of a once gritty area of NYC which these days is as bourgeoise as they come.
Pearson, who is being held on Rikers Island, is due back in court Friday.
image via dnainfo