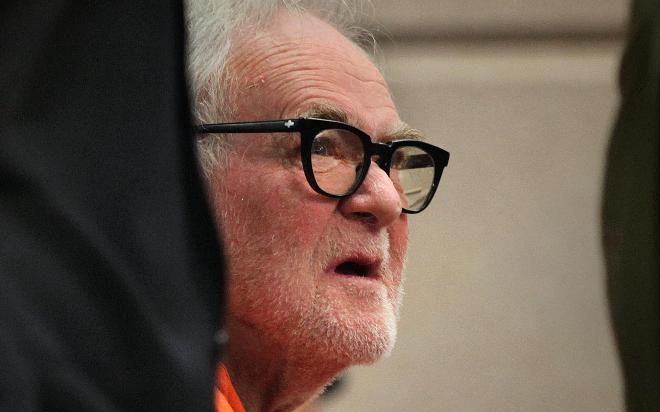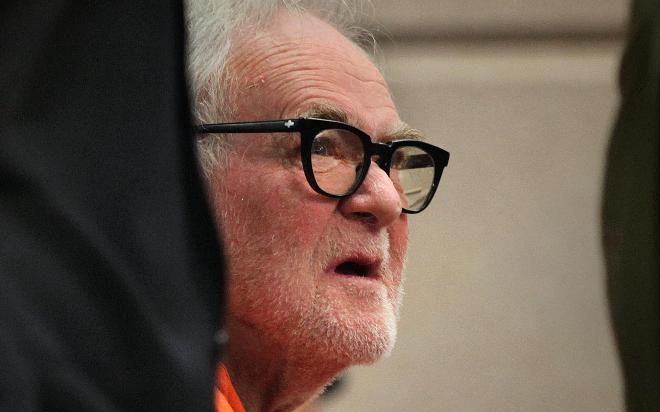 John Spooner, 76 is set to head to trial this week for the shooting death of his black 13 year old neighbor, Darius Simmons in front of his mother.
Interestingly some have gone on to argue that the Milwaukee, Wisconsin shooting is similar to that of the recent George Zimmerman shooting because both incidents are said to have involved 'vigilantism and rogue police behavior.'
Police tell John Henry Spooner shot Simmons last May after accusing the boy of stealing $3,000 worth of guns from his home.
The teen, who had lived with his mother next door to Spooner for only a month, was taking out the trash around 10 a.m. when Spooner accused the boy of the theft and demanded he return the shotguns.
The teenager was unarmed when he was shot in the street outside their homes.
The boy told Spooner he had not stolen the guns and his mother, Patricia Larry, told the elderly man to go back inside.
From there Spooner pulled out a handgun and shot Simmons in the chest from only five feet away, killing the boy.
Went on to tell neighbor Toni Johnson who was watching TV when she heard a commotion outside her door.
'I looked out the door and saw the mother kneeling over her boy at the curb, screaming, 'my son!' and the old guy was standing right over there by the stop sign with his dog, just waiting.'
Before shooting Darius Simmons dead, John Spooner had accused him of burglarizing his home earlier in the week.
Told  Milwaukee Mayor Tom Barrett: 'I condemn in the strongest words possible the murder of Darius Simmons. To have a boy who's taking out the garbage at 10 in the morning murdered should shock the conscience of the state.'
Spooner allegedly confessed to the shooting telling officers 'Yeah, I shot him.' 
Complicating matters is an assertion hours before the shooting, John Spooner had expressed frustration with the police response to his burglary complaint to Ald. Bob Donovan. Some of his comments in the conversation — as recalled by Donovan — seemed to hint at vigilantism. That, in turn, elicited comparisons to the Zimmerman case in Florida.
Yet that said John Spooner's defense team plan to claim he is not guilty because he their client is mentally impaired.
Jonathan Safran, an attorney representing Simmons' family, has gone on to tell that he sees a clear "issue of profiling" and a "race component to (the case)," but that clear differences distinguish it from the Zimmerman trial, including the lack of a Wisconsin stand-your-ground law or a self-defense claim on Spooner's part.
If convicted of first-degree intentional homicide, Spooner faces life in prison.
above image found here