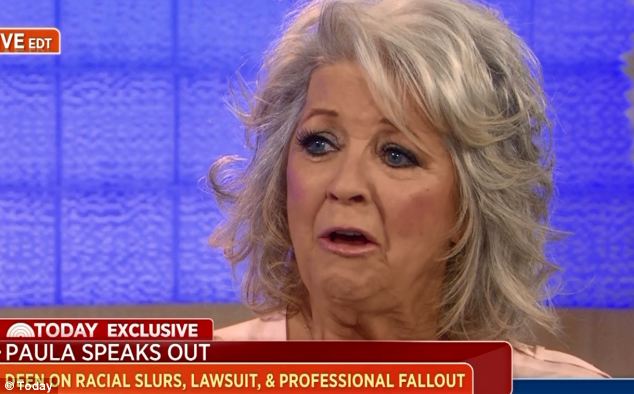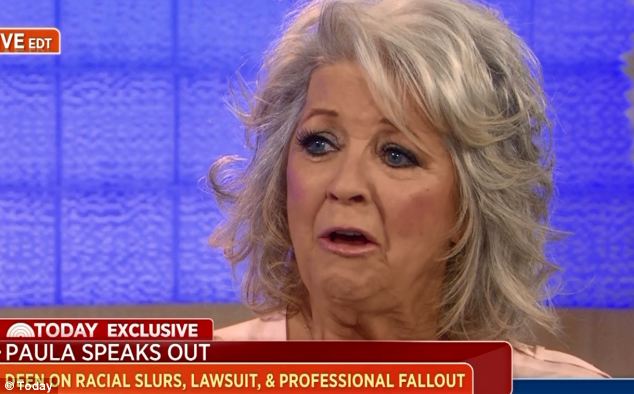 Paula Deen will never use the word nigger again. Suffers more losses.
Paula Deen's apology means shit. Dropped yet again…
Did Paula Deen turn up drunk on the Today show?
In quite an excruciating interview, Paula Deen who has found her life turned upside down after complaints of racial discrimination finally turned up on the Today show (after bailing out on the show last week) where she attempted to defend her use of the n (nigger) word and overtures that she is a racist. Points of views which have since led to the food matriarch being dropped by the Food Network and other lucrative contracts.
Asked a tentative Matt Lauer, the show's beleaguered head honcho this morning: "Are you here to stop the financial bleeding?" and "Given the circumstances would you have fired you?"
Paula Deen: "Would I have fired me? No."
Then this:
Matt Lauer: "Are you a racist?"
Paula Deen: "No, I am not."
Of course one wasn't necessarily convinced that Lauer was buying into Deen's teary eyed conjectures when at one point the food matriarch touches Lauer's leg (around 5:37) and he remains perfectly still, as if he had just received a dinner invitation by a child molester.
Yet perhaps the most beguiling part of the interview dealt with Paula's alleged use of the N-word. Deen goes on to deny that she has ever used the term except for a time when she was robbed at gun point.
Yet here's where things became murky for Deen that ought to have us wondering if she is really having us on or better still herself on.
Asks Matt Lauer:  "Do you have any doubt in your mind that African-Americans are offended by the N-word?" 
Paula Deen: "I don't know, Matt. I have asked myself that so many times, because it's very distressing for me to go into my kitchens and I hear what these young people are calling each other. It's very very distressing."
And because I liked what jezebel had to say on the matter I'll quote them directly:
Is this for real? This is such a bullshit argument. As a sixty-six year old woman she has to be fully aware of the power of the N-word, and also know that context is everything. What "young people" say to each other has nothing to do with the language she uses as a white woman in a powerful position as businesswoman and employer. But she continued to lay blame elsewhere:
For this problem to be worked on, these young people are gonna have to take control and start showing respect for each other and stop throwing that word at each other. It makes my skin crawl.
It makes my skin crawl when people think all-black servers at a plantation-style wedding sounds like an elegant idea. But that's just me. Seriously, though. What the "young people" are saying is not the issue here. She's being sued by someone who worked for her, and the allegations are being directed at her and her brother Bubba — not some wayward youths.
Nevertheless Deen is adamant that the world has misunderstood her and in her hearts of hearts she bears no malice to African Americans:
Explains Paula Deen: "I have apologized and I would never, never — with any intention hurt anybody on purpose. And I never would.
If there's anyone out there that has never said something that they wish they could take back — if you're out there, please pick up that stone and throw it so hard at my head that it kills me. Please. I want to meet you. I is who I is and I'm not changing.
There's someone evil out there that saw what I worked for and they wanted it."
What do you think kids, sounds like Paula is pissed that she got caught using a nasty word which she may or may not be letting on that it reflects her opinions about African Americans. In her defense Paula Deen doesn't have to like African American people (I'm betting that there are a lot of people who don't like them and vice versa) but that's besides the point. If you're going to use your position of advantage and wide mobility to earn a dollar and to affect social attitudes and judgements you're going to have to accept responsibility for your belief system, especially if you unabashedly put it out there. Perhaps Paula Deen may have been better to just have simply kept her disarming points of views to herself, not that she seems too capable…
[Today]