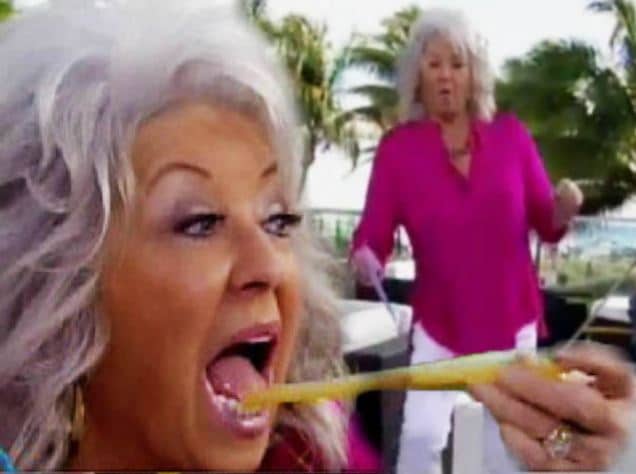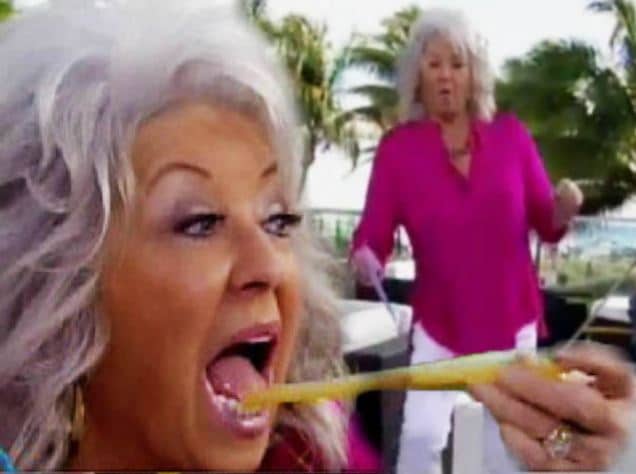 Paula Deen is one heck of a spritely 66 year old…
Kids it's time to screw your eyeballs into your socket as you watch our collective heroine give her inspiring song and dance routine which some are wondering may have included a healthy dose of the good shit on this morning's the Today show.
Paula a seasoned Southern chef who knows how to cook her shit real spicy and zesty had eyebrows furrowing after her bizarre performance this morning which saw her rocking the slot more exuberantly than one is ought to at that time of day, which of course led to some wondering if good old Paula had been nipping on the sweet nectar called 'violently shaken not stirred.'
Rita for her part has denied all the rumors of her being in lala land despite a spell that saw her rattling on about how a skunk sprayed her before the show, and her ass jiggling way out of whack whilst explaining how to slur sauté chicken balls (pronounced cheekin balllls according to Rita).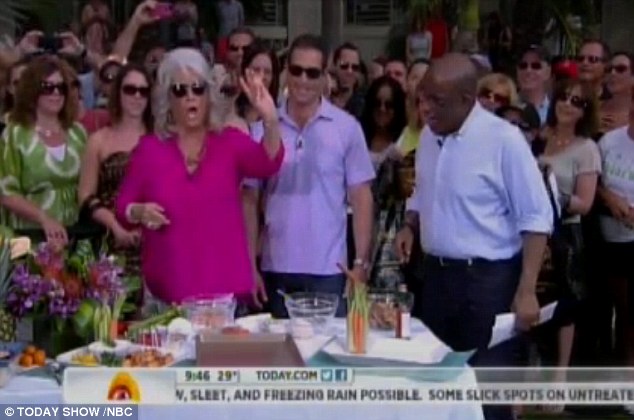 At one point Rita is seen sipping on a mojito that was brought out to her but the dame went on to explain that she especially insisted her mojito be a virgin. Like most of her mojitos of course…
Paula for her part is no stranger to controversy or making viewer's mouths rattle sideways as she once described food she was preparing  'smelt like stinky coochie'.
Paula goes on to insist that this morning's good shit wasn't because she was boozy but simply woozy after a long night attending a food fair. Then again Paula is a legend and if a little dose of the sweet good shit is what's needed, that's fine by me if it helps Paula sway the sweet aroma of heaven scent our way.
Isn't it time you had some of Rita's 'Cheekin Balllls' too?
Visit NBCNews.com for breaking news, world news, and news about the economy