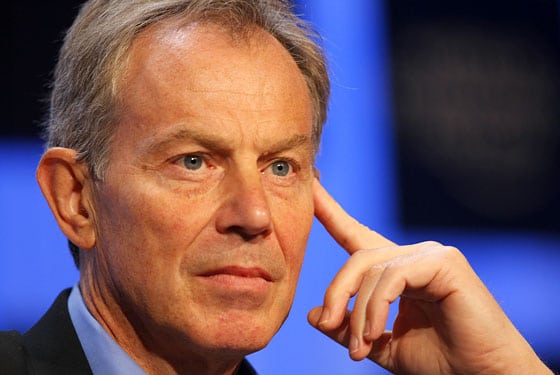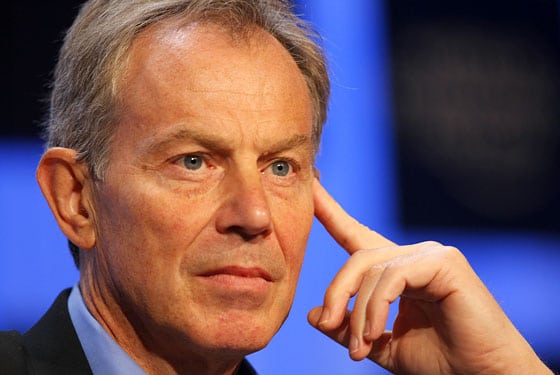 Twitter awash with theory as to why Rupert Murdoch is divorcing Wendi Deng.
Oh really? Rupert Murdoch is divorcing Wendi Deng.
Since yesterday's revelation that Rupert Murdoch has issued wife Wendi Deng her marching orders (oh well…) contention has surrounded the belief it might have all to with Wendi having indiscreet liasons. Topping the list of indiscretions sits the UK's former prime minister, Tony Blair who now suddenly finds himself under suspicion, outrageous as the idea may be to himself and others,the idea has suddenly found legs…
The speculation it seems has come off the back of a twitter claim by BBC business editor Robert Peston, who has close links with senior Murdoch empire insiders, that he had been 'told that undisclosed reasons for Murdoch divorcing Deng are jaw-dropping – & hate myself for wanting to know what they are'.
The rumor to date has been strenuously denied by Blair aides as untrue (which in some way makes it all the more suspicious and of course laughable as well as highly defamatory. Then again such is the nature of social media where rumors or memes can have a life of their own.
Told a spokesman for Mr Blair : 'If you are asking if they are having an affair, the answer is no.'
Interestingly the spokesman went on to say that Tony Blair would not be making a public comment on the divorce himself.
With no explanation forthcoming from the Murdoch camp, rumors started flying within hours of the bombshell news that the media tycoon had filed for divorce in a New York court, ending his 14 years marriage to his third wife.
It is no secret that the ambitious Ms Deng and Mr Blair are good friends. He is godfather to Grace, her older child with 82-year-old Mr Murdoch.
Murdoch biographer Michael Wolff has gone on to describe Tony Blair as 'one of Wendi's first official social conquests' and suggested that Tony Blair had seen her as a key link in his efforts to woo her politically powerful husband.
Insiders tell the marriage has actually been strained for years. With others pointing to an article in the New York Times last year in which her friends admitted the Murdochs were living 'largely separate lives' as Ms Deng looked after their two children and played the socialite while her husband ran his huge media business.'
The couple reportedly came close to splitting up as long ago as 2006 when she reacted with fury to her husband's decision that their two young daughters, Grace and Chloe, would not have the same say over the running of the family media empire as his children from previous marriages.
Other sources claimed the workaholic Mr Murdoch was more concerned with the imminent division of his media empire into publishing and entertainment arms than with his split from his wife. A point of view that Rupert Murdoch nor Wendi Deng are not willing to comment on either as they have largely chosen to side step the raging speculation of their split as they too have now gone on to once again become on the receiving end of the tabloids.
above image found here