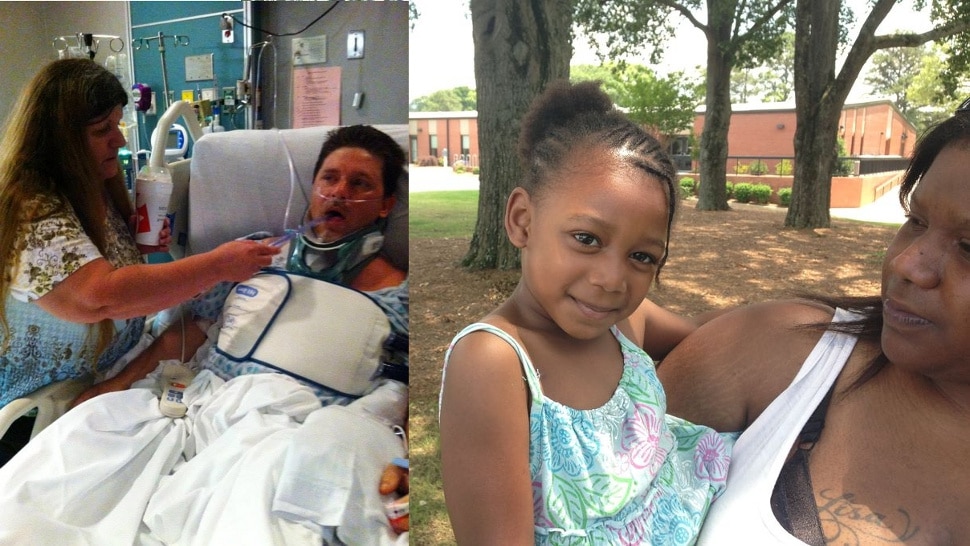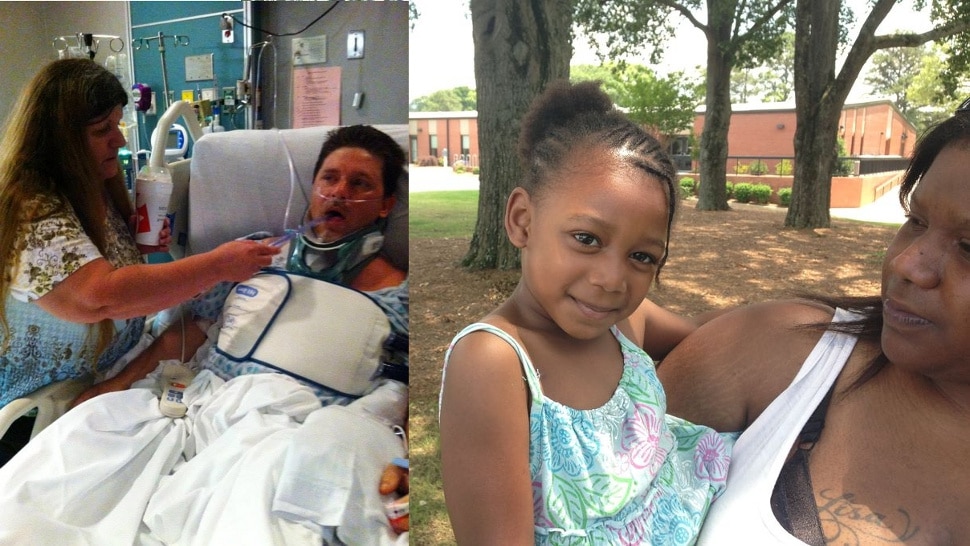 Michael Patterson, a Georgia dad who became paralyzed after saving a little girl from drowning is now fighting for his life  as well fighting  for a way to pay his mounting medical bills.
His tribulations came to be this past Saturday when he noticed 4-year-old Javaeh Jones struggling to stay afloat after a current suddenly took her by the wayside. Without thinking recourse to his own safety, Patterson dove in the creek after the girl, in the process sustaining critical injuries, having unwittingly dove in too deep. Although Patterson managed to save the girl, the father went on to break his neck and sever his spinal cord which has since left  him paralyzed from the chest.
At the time he the 43-year-old father was found floating down the creek, with his face in the water and had been unconscious for three minutes before being rushed to intensive care.
The father, whose own son was at the scene, is currently being treated at Redmond Regional Medical Center's Intensive Care Unit at Emory Hospital, but doesn't have medical insurance since he had just begun a new contracting job right before the accident . Friends and family have since come forward in an attempt to help Michael Patterson in the arduous task of raising funds for his rehabilitation, including having recently creating an online fund, which as of press has collected nearly $43, 000, with a stated goal of $250 000.
Pledges and words of encouragement have been flooding Patterson's Facebook page.
Wrote one Facebook commenter: "Praying for Mike and his family! He is a true hero, there are not many who would risk their own lives for a
Told Patterson's mother, Vickie Jones Roberson: "I did not realize that there was still kindness in this world like there is. I kind of thought the world had grown cold until this happened to my son."
Javaeh Jones emerged from the incident unscathed and her mother said that that she is grateful for Patterson's selflessness.
It is understood that Michael Patterson currently remains in a medically induced coma and has been on and off life support since Saturday.
And these are the tribulations of being poor, a selfless hero and uninsured in the land of the free America where approximately 50 million citizens are forced to reckon with life without access to affordable health care.