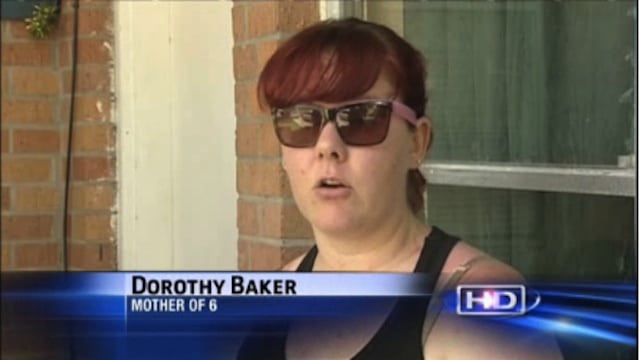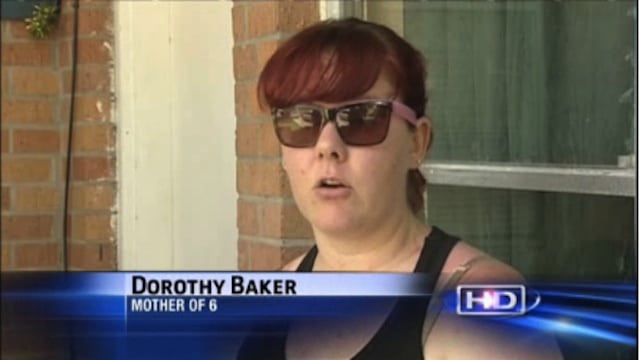 Baytown, Texas resident Dorothy Baker-Flugence has gone on to tell authorities she wasn't merely satisfied with fighting off a potential car jacker, she felt it was her moral obligation to also run him over because she didn't want 'him to hurt anyone else.'
The fracas came to be this past Friday when Dorothy drove off with two of her six kids, Xavier and Jayden, to a local CVS. It was whilst returning from the store back to her minivan, which had been left unlocked, that she came across the not so friendly visage of Ismael Martinez, 53, sitting in the back seat holding a knife.
Holding a knife to her son then Martinez demanded that 52 year old Baker drive him to a nearby ATM, but unfortunately for Martinez, Baker had other ideas..
Choosing to fight off her attacker, Baker managed to successfully grab a hold of her assailant's knife – cutting herself across the chest and getting bit on the hand in the process – before calling 911, all while still driving. I know and you thought this stuff only happened in the movies too.
In an attempt to confuse Martinez, Dorothy Baker then chose to intentionally drive off the road and back onto it. Spotting a telephone pole she then chose to speed towards it.
Explains our hero: "I thought, 'If you swerve and hit the pole, he's not wearing a seat belt, he'll go through the windshield or at least hit his head, and you can stop him. You can do something to make sure that he doesn't hurt your kids.
"That's all I was thinking of really, was just to get him away from my kids."
Upon hitting the pole, Dorothy Baker then proceeded to punch Martinez in the face, causing him to flee from the van. But here's the best part to this action packed jamboree.
As Martinez ran away, Dorothy Baker put the car in drive and gunned it, running over Martinez in the process. Yowza!
Told Baker: "I didn't mean to run him over. I was just trying to stop him so he didn't hurt anybody else."
From there Martinez was taken to a local hospital where he was treated for serious injuries. It is understood upon his discharge Martinez is expected to face felony charges.
Baker-Flugence who only suffered minor injuries and her kids went on to be unharmed had this to offer: "You don't come after people with kids,"
"I told [Martinez] he messed with the wrong witch."
Records reveal Martinez was jailed for a 1976 rape conviction.
Because Dorothy Baker understands that sometimes it's never a just world until you sometimes take crime and punishment into your own hands…viva Texas!