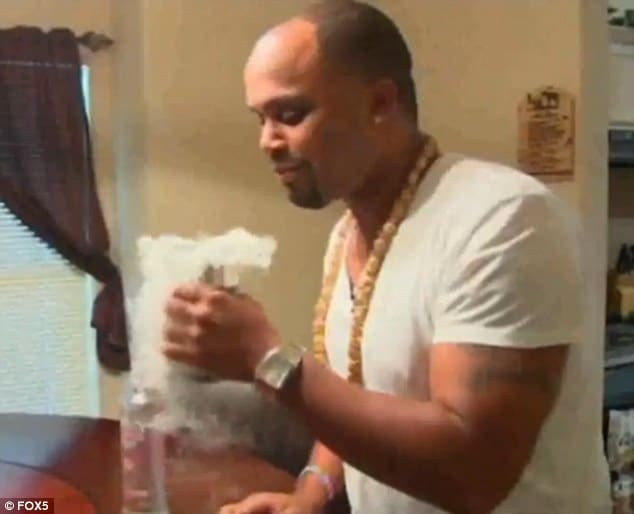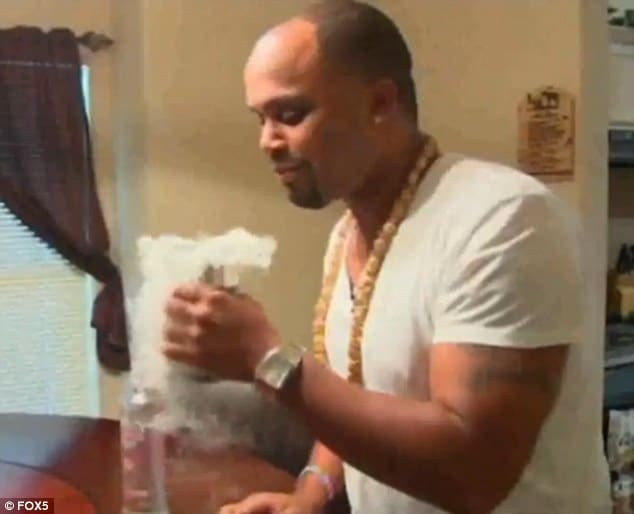 Here's a new craze that's been getting attention courtesy of diet dare devils who have now taken to consuming their beverages over dry ice whilst at the same time inhaling the contents as opposed to simply drinking the good stuff: smoking alcohol.
Nevertheless the new craze which has some adamantly testifying that they have gone on to lose as much as 80 pounds by smoking their liquor carries the risk of sending larger dosages of alcohol to the brain as bypassing by the liver and other organs is manifested.
Dr Lawrence Pohl, medical director of the Mission Valley Medical Clinic in San Diego, California, to date has gone on to say that the latest fad of smoking alchohol simply 'makes no sense.'
'The concern is it can go to the bloodstream quickly, to the brain quickly, to the lungs,' he said, highlighting the dangers.
'It's toxic to the lungs and it could be a real concern and potentially have serious side effects.'
Told Dr Walter Gaman via  KCTV5:
'The dry ice is so cold, you're not going to be able to humidify it. It can have a toxic affect on your lungs, not to mention alcohol is not very good in your lungs. Just imagine pouring alcohol in your lungs . . . It's just horrible.'
Yet for those considering smoking alcohol there comes the added risk of substance abuse.
Tells addiction expert, Dr Paul Hokemeyer via the UK's dailymail: 'Such extreme measures strongly suggest the presence of a serious substance abuse disorder. 
'In addition to the obvious physical risks this trend presents, it draws into question their judgment and impulse control.'
But not everyone is convinced of the risks. Tells Broderic Allen from North Texas via FOX 5:
 'I feel like anything in excess is going to be bad for you. People are going to take it and turn into something it's not . . . If you lose the weight you want to keep it off.'
The shift towards inhaling alcohol comes concurrent with the trend for 'smoking' alcohol, when last December a $35 contraption called the Vaportini, which heats alcohol and allows it to be inhaled, hit the market.
Crack liquor: Isn't it time you got real shit faced this evening assuming you don't mind the super high of being pushed off your pedal and possibly then some…