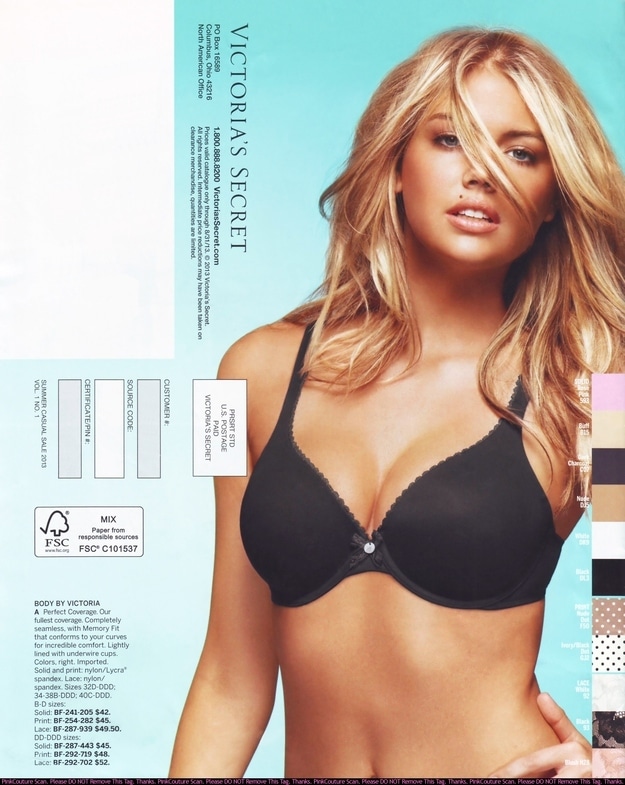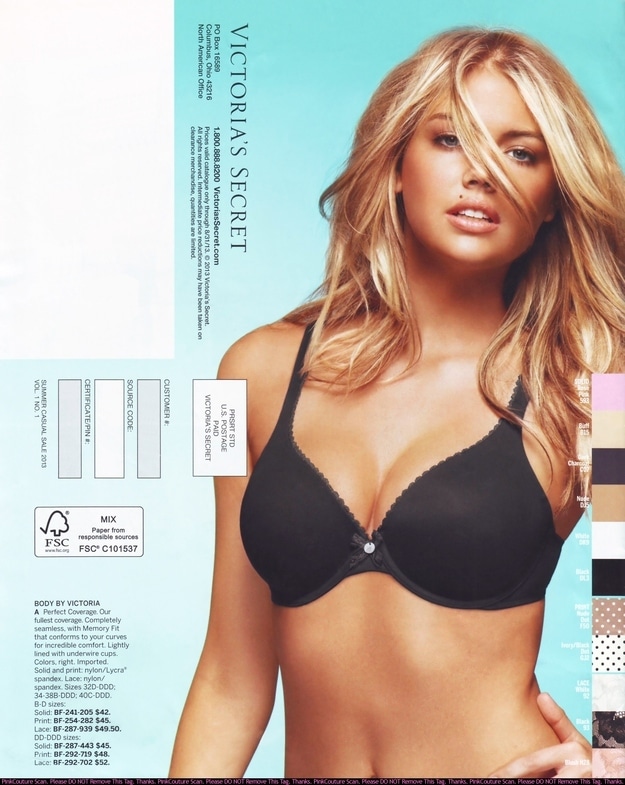 Victoria's Secret has gone and done and about face and has decided in its infinite wisdom that Kate Upton is indeed quite worthy of appearing in their ads. The about face comes after the outlet went on a crusade last year explaining why the popular model would just never do.
Told Victoria's Secret: "We would never use Kate… She's like a footballer's wife, with the too-blond hair and that kind of face that anyone with enough money can go out and buy."
Nevertheless page 6 is now reporting that Kate Upton is furious that Victoria's Secret has gone ahead and used images of her from 2011 in a new lingerie catalogue.
Told a source: "Kate's not currently contracted to work with Victoria's Secret, and they didn't contact her before they used these images."
Then again maybe Victoria's Secret had a big change of heart after discovering that Kate made it to American Vogue's covers recently and her back to back annual Sports Illustrated covers.
If only we could all agree for what counts as beautiful enough to flog so so underwear…
And then there was this comment via jezebel that had me wondering too:
I don't think VS is so super edgy that they should turn up their nose at her, but they do tend to go for more "exotic" types don't they? Personally, I'm just over Kate Upton. She's gorgeous and sweet, but I'm really offended that she's being hailed as "the new face of fashion body acceptance" for being maybe 10 pounds heavier than average. Which still puts on her on the tail end of skinny.
above and similar images found here
Kate Upton delivers her first US Vogue cover. How did she do it?
Kate Upton stars for Vogue. Is high fashion ready to start featuring curvier girls?
Kate Upton slams detractors for calling her fat. "I'll eat when I want to!'
Email chain reveals Skinnygossip blogger relents after calling Kate Upton fat.
Kate Upton gets dissing from pro thinspiration website: Huge thighs, no waist, big fat floppy boobs, terrible body definition
Kate Upton's breasts star in new Terry Richardson video.
Video: Kate Upton's breast land on the cover of GQ's July issue.