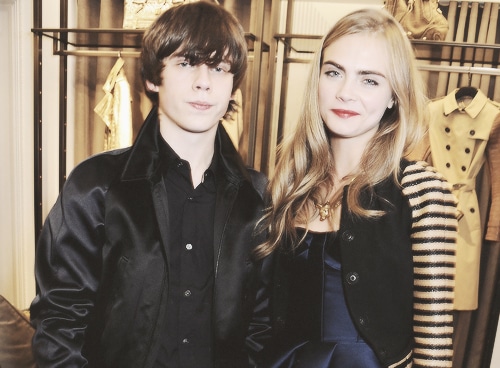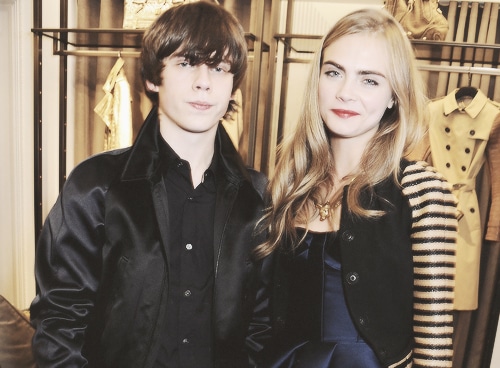 She may have not gone out of her way to confirm rumors but now it seems that Cara Delevinge is indeed in the throes of a budding relationship with up and coming musician Jake Bugg.
Said to have met back in January of this year during a performance the young British rocker gave at 'the Live at 212′ gig at the Burberry store in late January, the pair were later seen to leave together to attend another party.
Until then the couple who have kept their budding relationship under wraps have attempted to spend as much time as possible given the constant demands of Delevinge's career as a top model which sees the blue blood aristocrat these days travel the world.
Told a source to Grazia: 'They're in constant contact with one another and whenever they're in the same city they try to meet up.'
That said, it wasn't until the couple were spotted together a number of times during Fashion Week, sparking speculation that their friendship, for a lack of better words was really beginning to heat up.
A source told The Sun: 'Cara and Jake are an item. They first met a couple of months ago at a party she was at with her best pal Rita Ora. They hit it off straight away.'
That said one wonders if their budding romance will be able to withstand the test of time given their diverse backgrounds or if on some level their relationship has blossomed because of the vast differences in their backgrounds.
Tells the UK's dailymail of the couple who happen to be 19 and London raised:
Despite being the same age, the pair come from different backgrounds and had different upbringings.
While Cara was raised in London's upmarket Belgravia into a society family, Jake was grew up on a council estate in Nottingham.
At present it is understood that Bugg is expected to perform at the upcoming Coachella concert, a gig that his relationship with Delevinge may have facilitated due to the clout of her standing.
above image via tumblr
below image found here