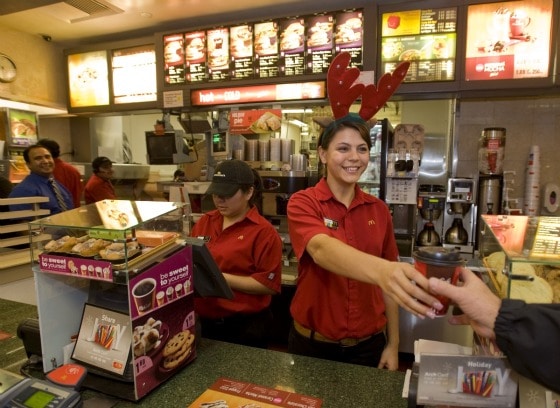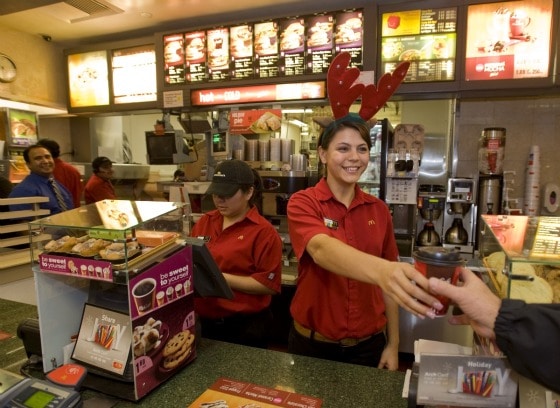 Oh really? McDonald's will only hire you to be a cashier if you have a degree…
In an interesting about face, Mcdonald's are now coming out with a statement denying that one is obliged to come with a college degree in the hopes of scoring a job with them toiling behind a cash register.
The about face comes after a local Massachusetts franchise in the town of Winchedon came out with a job placement seeking a college degree holder with 1-2 cash till experience to fill the spot for full time cash register operator.
Told the owner's franchise via huffpo this early afternoon:
Lori Ruscito, the owner of the McDonald's in question, wrote in an e-mailed statement to The Huffington Post that despite the posting, her franchise doesn't require potential employees to have a bachelor's degree.
"There has been some misinformation reported by an independent job site with no relationship to the Winchendon, Massachusetts McDonald's," she wrote in the statement. "The original job posting, which could be accessed through McState.com, did not require a bachelor's degree. We are working diligently to have the misinformation removed from the site but to date the website has been unresponsive to our requests."
Nevertheless the demand which may have now been nixed after relentless browbeating courtesy of commentators on the web underscores the pitiful state of youth employment and the fragile employment conditions that many these days (including many college degree holders) find themselves in.
Reveals huffpo: While the bachelor's degree requirement may seem a bit much, college graduates working menial jobs is becoming the new normal. In 2012, 284,000 college graduates had a job that paid minimum wage, according to a recent Wall Street Journal report. Though that's less than the 2010 high of 327,000, there are 70 percent more college graduates working for the minimum wage than a decade ago.
Interestingly McDonald's corporate headquarters hasn't immediately returned media email and phone messages seeking comment. Can anyone guess why?