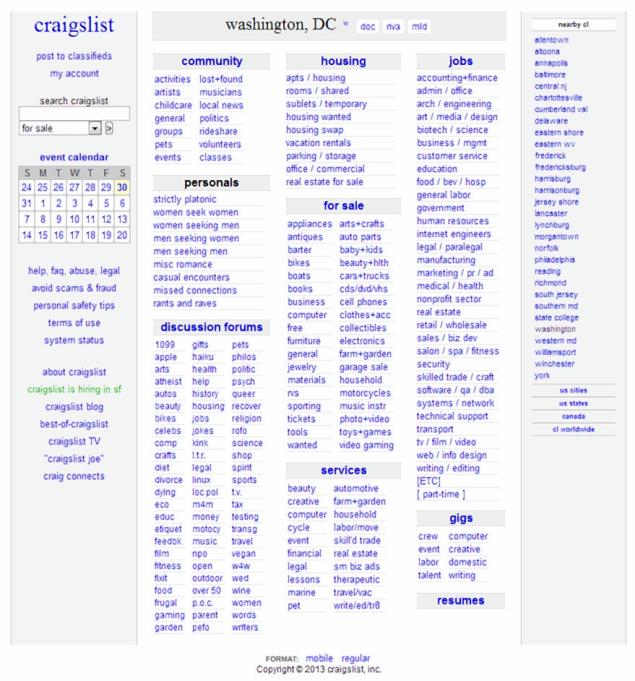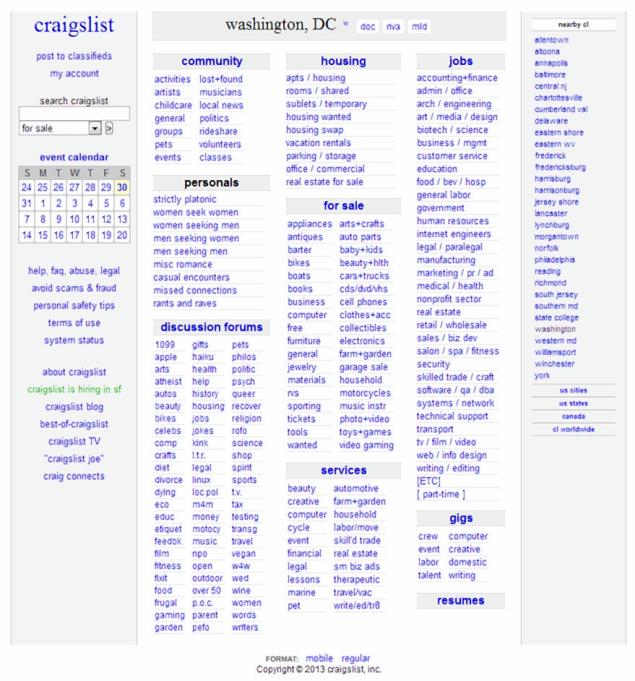 An ex boyfriend has taken to using craigslist 'casual encounters' section in an effort to get back at a former girlfriend.
The man, 61 year old, Kenneth Kurran had once been involved with the unnamed 64 year old woman for a period of 6 months before their relationship dissolved. At the time the woman took out a restraining order against Kurran but that did not temper Kurran who came up with an ingenious but candidly creepy plan to intimidate the woman.
His plan? To send to her doorstep 'sex hungry' middle aged men to her address in search of some action.
Read in part the craigslist ad: "I'm a senior lady who is looking for some fun And adventure in my life!! Would like to meet a gentleman in his 50's that is Hung and that can give me some pleasuring."
Hmm. Kids does that sound like your cup of tea?
Once men responded to the ad, Kurran who disguised as the woman would then respond via email with pictures of his ex along with her address inviting them to drop by.
In an effort to deter the gentleman callers (to put it politely) the woman posted "multiple signs posted  along her fence and gates indicating that people who are there in response to ads on Craigslist were un-invited and were trespassing."
So common had the slew of men looking for the promise of great 'romance' become that the woman according to the arresting affidavit found herself "frequently, often several times a day, forced to chase away the men who have been enticed by these personal ads."
Eventually as the callers continued the woman sought the attention of federal agents which led them to Kurran, who was arrested this past Friday and charged with felony stalking.
Kurran now faces up to 5 years in prison.