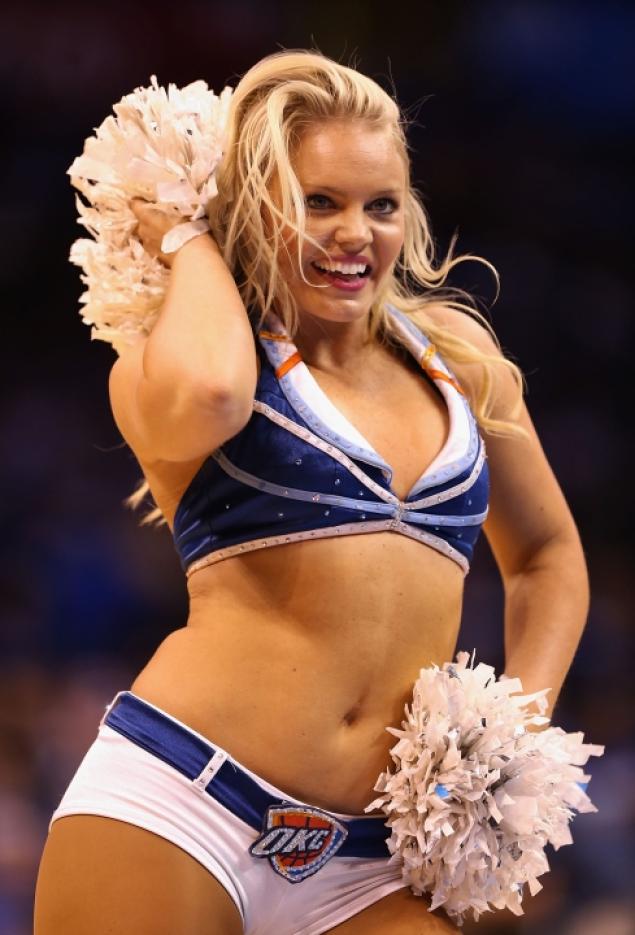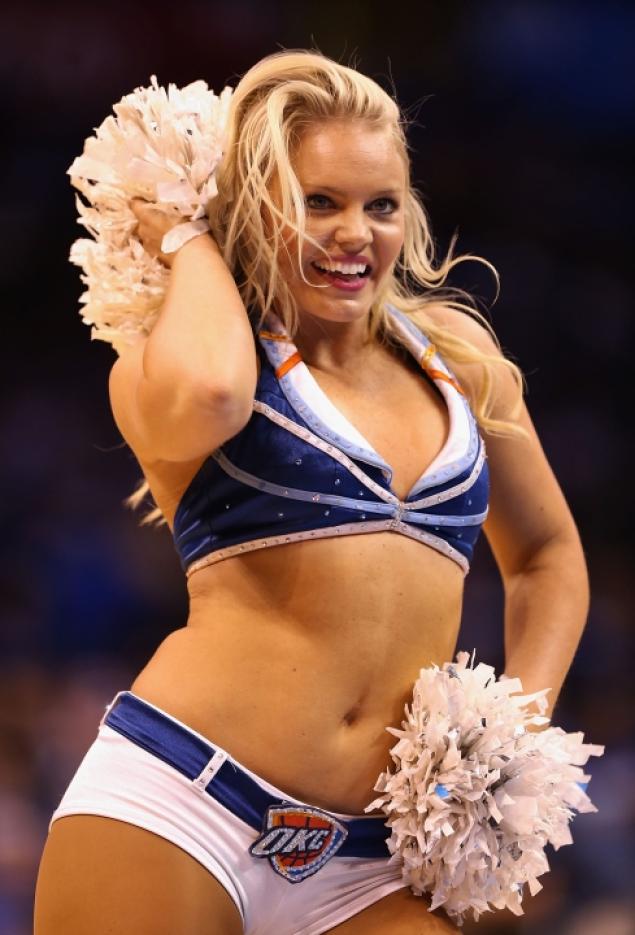 Should CBS have fired blogger who called NBA Oklohoma City Thunder cheerleader, Kelsey Williams, 'chunky?'
The world is set to explode after CBS blogger Anna-Megan Raley(operating under the pen name 'Claire Crawford') went out of her way to call NBA Oklahoma City Thunder cheerleader, Kelsey Williams chunky.
Opined the CBS blogger: '[Mrs Williams] has been criticized by some folks in [Oklahoma] for having "pudginess" around her waistline… Is this chick "too chunky" to be a cheerleader?'
At the time the post also included a poll where readers could select from three choices:
'She has the perfect look to be an NBA cheerleader,' or 'She could use some tightening up in her midsection,' and finally, 'She has no business wearing that outfit in front of people.'
That's when shit happened and calls to have the CBS blogger fired started coming in. Yes that's right kids, us bloggers are never allowed to write or question things that might upset some of you. That's why we all write with a big script hand crafted from the politically correct police in the sky.
Wrote some commentators: 'This is a disgusting waste of an article.'
Others wrote to say that NBA Oklahoma City Thunder cheerleader, Kelsey Williams was simply photographed from a bad angle.
'I find this offensive and rude. How would you like this written about someone you know or care about?'
Agreeing, another commenter wrote: 'It's a hateful attack on a beautiful, talented, motivated woman, and articles like this contribute to the degradation of society, as well as the negative body image so many women struggle with BECAUSE of media outlets.'
Eventually the article was nixed by CBS (cached versions are still available). Then again maybe in the end it raises the question of freedom of speech even if feelings are sometimes hurt. Or if sometimes it pays for one to employ some degree of finesse when it comes time to broach sensitive themes?
The CBS blogger has since gone on to nix her twitter, linkedin and MySpace accounts have also been deleted.
At last word neither Williams nor CBS have commented.
Update: Meanwhile Mrs WIlliams, who has cheerleaded for three years, thanked fans for their support on her Twitter account.
She wrote: 'We wouldn't know what blessings were if we didn't go through trials. Thank you to EVERYONE for the compassion and love today. I'm in awe.'