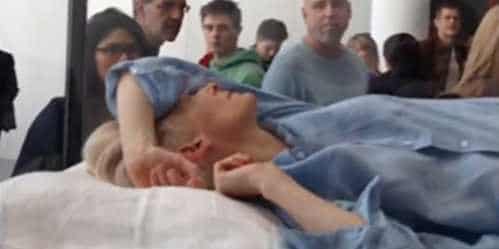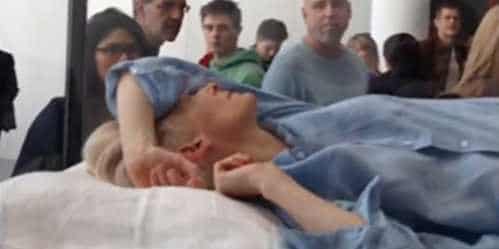 Actress Tilda Swinton has caused many to wonder as to why she chose to participate in an arts project which had her yesterday sleep in a glass box at the Museum of Modern Art in full view.
The current performance piece is a repeat of a performance piece that the actress participated in a piece called 'The Maybe' in London in 1995 with artist Cornelia Parker, that later showed in Rome of that year.
Saturday's performance had Swinton reprising her role in which she laid inside a glass on top of a mattress, with just her glasses and a carafe of water, during MoMA's Saturday operating hours, of 10:30 a.m. until 5:30 p.m.
"The Maybe," part of the MoMA's effort to share "historic" performance art, will be staged about six more times this year—each time "unannounced and in a different location in the Museum." It's understood that Swinton will be starring in each upcoming performance.
The performance by the 52 year old actress comes on the heels of her continuing retinue of unorthodox performances where she has made a name for herself.
Then again it could all be about the actress' desire to partake in art projects where Swinton gets to flex her acting chops in public spectacle although in a less combative supple way whilst not having to utter a single word.
After all what actress would want to pass up an opportunity to intrigue and tantalize on the spot audience members whilst they get off in the silent thrill of being watched and marveled over?
Then there was this comment on the web that caught my attention too: totally… this is just a cry for attention… "look at me everyone… I do odd things just to draw attention to myself."