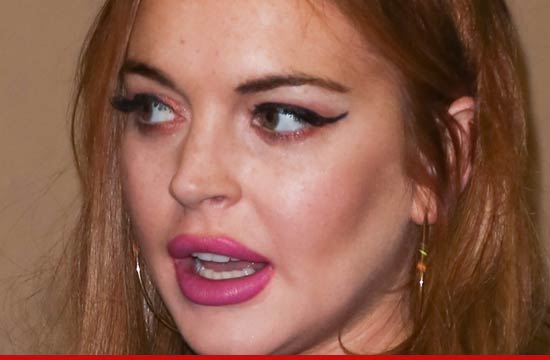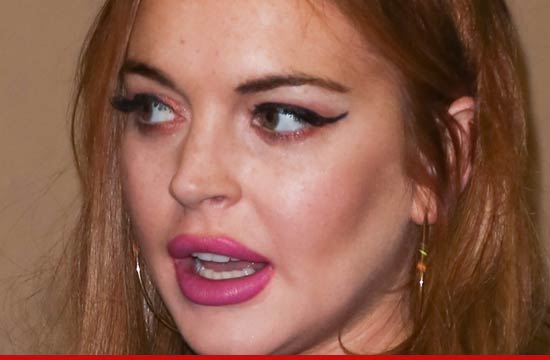 Lindsay Lohan was very late for her trial appointment.
Lindsay Lohan will be temporarily removed from tabloid headlines as she now accepts a 90 day last minute plea deal where she will be under locked rehab.
The world mourned a silent goodbye to our collective hero this morning as the fallen actress accepted a last minute plea deal which will see her spending a total of 90 days in a locked down rehab facility, 30 days of community service (which may be done in New York), and 18 months of psychotherapy (of which a small part has already been completed). She'll also have to pay restitution to the truck driver she hit. And she's back on probation for two more years.
According to court papers, Lilo could have been served the 90 days in jail but instead she elected to serve it in rehab.
But this is where the good shit gets real messy:
gawker: As Lohan's lawyer, Mark Heller, was giving a statement to reporters after court (Lindsay had already left the scene), Lohan's father, Michael, began screaming at Heller from the assembled crowd. Eventually, Heller cut short his remarks after Michael began barking "Why are you still up there?!" over and over.
Michael Lohan then took Heller's place at the microphone, and told reporters that Heller would lose his license ("You're getting charged, Heller! You're gonna lose your license again, I guarantee it!") for failing to keep Lindsay properly briefed during negotiations and for "tampering with a witness." He also said that Heller owes him $160,000, because why not?
$160, 000? Getting charged? Taking place at the microphone?
Kids do you have a sneaking suspicion that today we got more action drama than we all could have all possibly bargained for?
Why bother starring in a Hollywood action gutter thriller when you can crawl out of your own telegenic gutter crawl and miraculously astound the world with? Let's hope someone will remember to throw some shiny glitter at Lilo as she saunters into locked rehab, she might even try to sniff that shit too for good sake memory …