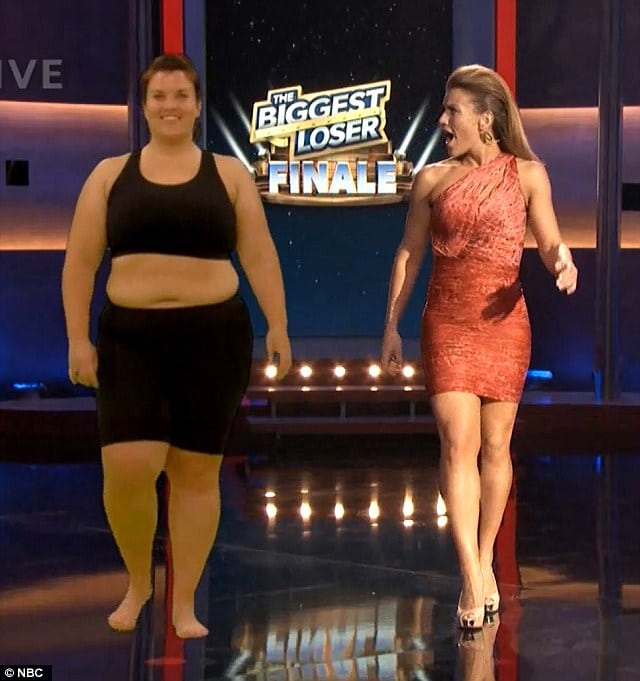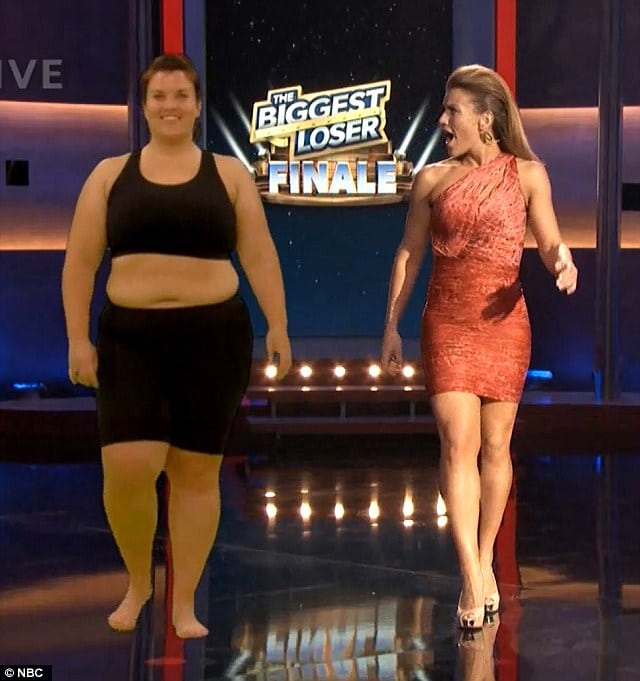 Season 14 of the Biggest Loser has a new winner, that of Danni Allen who managed to take the coveted crown of the Biggest loser after managing to beat her competitors by a mere one pound.
In the end Danni went from being 238 pounds to 137 pounds, which represents a loss of 46.9 per cent of her body weight. Her closest rival, Jeff Nichols went on to lose 181 pounds, going from 388 pounds to 207 pounds, representing a loss 46.6% of his body weight. Had Jeff managed managed to drop just one more pound, the percentage of his body weight lost would have exceeded Danni's and he would have been the one taking home the $250,000 cash prize.
Reflected Danni Allen: 'I didn't know that my dreams were possible, and I finally feel like my dream's come true,"
'I feel amazing. No one can take this away from me. I feel whole again and it just took clearing out all that mental stuff that I had going on to get to this place.'
Of course the question now one is prone to ask is how long will Danni Allen keep the weight off? After all it's one thing to be motivated by money but perhaps another thing when one really comes to terms with what led to the big weight gain in the first place. Let's hope Danni comes clean with herself, nevertheless one can commend her for taking a deep hard look at herself and going the distance.