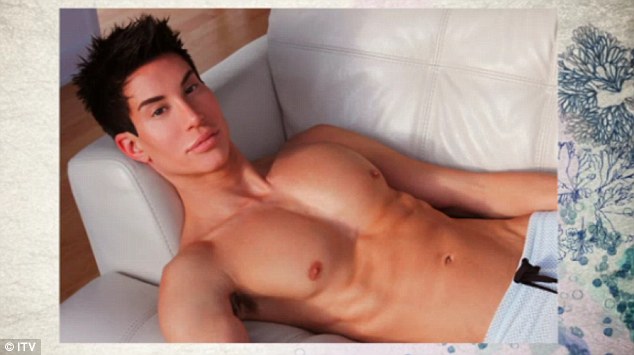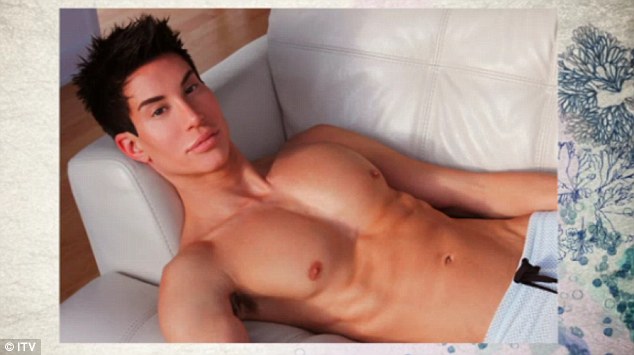 Would you expect  Pablo Picasso to stop working on his masterpieces?
Real life Ken doll, Justin Jedlica made an appearance on the UK's This Morning show where he told co hosts, Eamonn Holmes and Ruth Langsford that he considers his plastic surgery augmentations as a working art project and although he has already spend over $100 000 he has no plans in stopping his goal of reaching the most perfect 'him.'
Responded our collective hero when asked if he would ever stop: 'It's creative, would you ask Picasso not to paint? Why is it any more offensive because I choose to be creative through surgery?'
Justin's 'creativity' has led him to have 14 operations and dozens of other procedures including filler injections. He's had five nose jobs, cranial brow bone shaping, augmentations to his cheeks, lips, and chin as well as pec, bicep, tricep and shoulder silicone implants.
He said he has used a Ken doll as his inspiration because he is the 'epitome of the optimal male aesthetic' thanks to his 'swimmer's build – not too big, not too small', with 'exquisite features' that are 'not to linear'.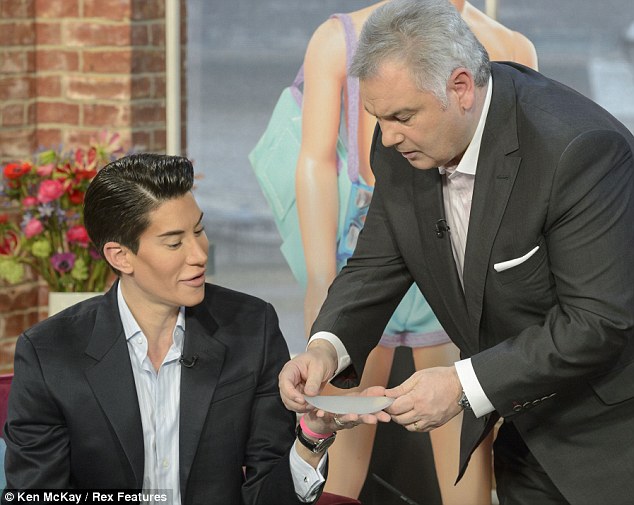 Describing what inspired his initial foray into plastic surgery the 32 year old plastic Ken doll replied that he had his first nose job at the age of 17 after being inspired by stars such as Michael Jackson who made surgery seem like 'a luxury item'.
'I was from a low income family and it was something that seem unobtainable for me to be like one of those people,' he explained.
He said he was not motivated by unhappiness with his own appearance.
'I always thought I was a handsome individual so had a great base to work from,' he said. 'I am happy but I enjoy the constant state of change like having a tattoo or body piercing.'
When Ruth asked him why he had chosen to pay for surgery to 'modify' his body, instead of working out, Justin said he didn't believe it would have been cheaper to go to the gym in the long run.
'By the time you pay for gym membership and time you spend not at work in the gym, it's not cheaper,' he said.
He added that working out is 'long term pain for long term gain' whereas surgery is 'short term pain for long term gain.'
If only you could reach the perfect you floating in the back of your head, assuming you can afford to be perfect. Then again perhaps some of us can't afford to be perfect and will stop at nothing to get there less that image that keeps us sane suddenly disappears….
What terror! Real life Ken and Barbie, aka Justin Jedlica and Valeria Lukyanova meet.
Meet the human Ken Doll, has had 90 plastic surgeries to look perfect. But is he?
Good news! 'Human Ken Doll' Justin Jedlica spends $100 000 on plastic surgery so he can finally love himself.