Why Ashley Riggitano's fabulous suicide made headlines…
Anne Riggitano's boyfriend Drew Heissenbuttel tried to get her off drugs.
Fashionista jumps to her death from George Washington bridge. Bans girls from her funeral.
Details are now emerging as to the circumstances that led to 22 year old Ashley Anne Riggitano, an aspiring fashion designer and fashion intern at jewelry and clothing designer Alex Woo taking her life this past Wednesday when she leapt to her death from the George Washington bridge.
At the time when Riggitano jumped off the bridge she left a note inside a Louis Vuitton handbag singling out 5 individuals who had purportedly made her life miserable and that she did not want invited to her funeral.
The 'frenemies' have since been identified this morning via a source to the nypost as Alison Tinari, Teresa Castaldo, Beth Bassil, Riggitano's best friend and business partner, Victoria Van Thunen, and Samantha Horneff.
Messaged Alison Tinari on Facebook to Riggitano: 'Go try to kill yourself on Xanax again, you untable [sic] loser. Go f*** yourself and never speak to me again,' 
Riggitano and Van Thunen ran together their own jewellery business called Missfits. Castaldo and Bassil were the 22-year-old's former classmates at Laboratory Institute of Merchandising (LIM), and Horneff was a friend from New Jersey.
Riggitano's note goes on to single out out a man who she was not happy with, and although he was permitted to attend her funeral, she added that she hoped he 'gets what he deserves' when he gets there.
She also mentioned three others by first name only, calling them 'only people I love & always there to tell sorry.'
And then there was declaration in the note as well:
'All my other "friends" are in it for gossip,'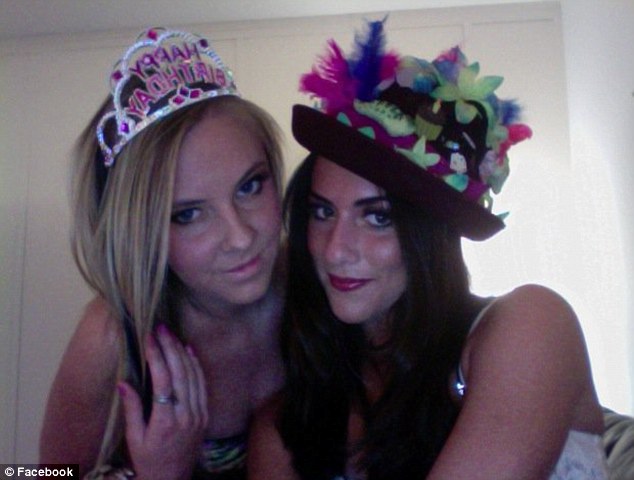 The nypost goes on to note perhaps earlier that day, Victoria Van Thunen wrote on her Facebook page: 'Those who incessantly blame others as the cause of their issues should perhaps take a step back and reevaluate these situations. The common thread may be that "they" aren't the problem, but rather that YOU are.'
Something that may have been enough to have pushed Riggitano later that day over the edge. Literally…
Confounding matters is Riggitano's addiction to adderall and klonopin which many are now wondering may have exacerbated her sense of victimization and heightened her sense of disillusionment. In fact at the time of the girl's death, the prescriptions (were they legal?)  were found in her Louis Vuitton handbag. Hearsay has also established that Riggitano had a history of problems and had tried to commit suicide before.
Adderall is used for the treatment of attention deficit hyperactivity disorder or narcolepsy, while Klonopin is used to control seizures in epilepsy and for the treatment of panic disorder.
The nypost also goes on to reveal that In early January, Riggitano had a two-day Facebook spat with Tinari over her friendship with the jewellery designer's boyfriend, aspiring race car driver, 22 year old Drew Heissenbuttel.
Tinari went on to tell the Post yesterday that Riggitano had been harassing her online via private Facebook messages. She also went on to add that Riggitano was not her friend and had asked repeatedly to be left alone.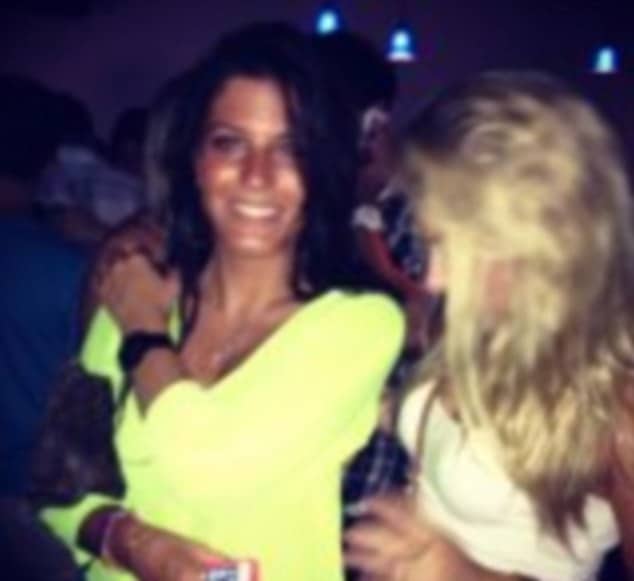 Reflected Tinari:  'It's really horrible what happened. I feel really bad for her family. I never went after her; she went after me.
But then there was this concession:
The only thing I'm ashamed of is what I said about her overdosing on Xanax. I shouldn't have said that.'
Responded Riggitano at the time on January 8 and 9 after Tinari had urged her to overdose:
'Thats called a threat, and a suicidal threat the police dont take that lightly since the boy in ridgewood killed because of someones words.'
Which in some way raises the notion did Riggitano hope to incriminate Tinari and the others in her death and have them legally liable? Which is to say was her death a final attempt to end her suffering and at the same time take down those individuals that she felt great displeasure with?
The reference to the boy who killed himself in Ridgewood involved the case of Rutgers University freshman Tyler Clementi who killed himself in 2010 by jumping off George Washington Bridge after a roommate recorded his sexual encounter with another man.  Which of course raises the specter that Riggitano on some level was fascinated by the man's 'grandiose' death and the fact that he may have sought to incriminate the roommate who had filmed him.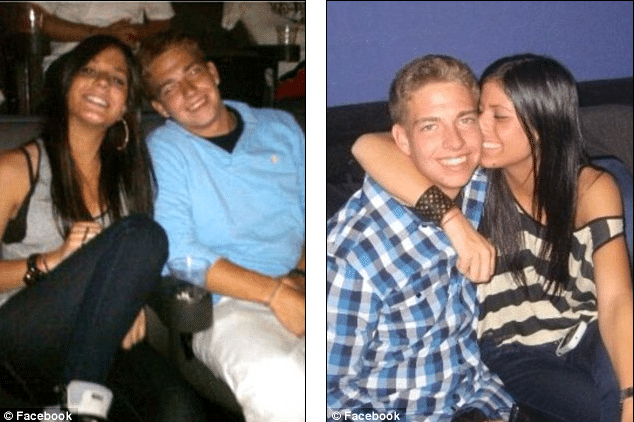 In her missive, Riggitano went on to say that there are laws against bullying and Tinari should have 'checked that out' before making her remarks.
Tinari goes on to say that she had never known about Riggitano until a feud erupted between them after Riggitano send her a 'rambling rant' insisting that she stay away from on and off boyfriend, Drew Heissenbuttel.
Read part of the message: 'since drew cannot take care of the issue at hand, I will. You have been nothing but a bitch to me every time you walked in the door ignoring my existence maybe because you were so concerned with picking up your drugs…
'Everyone who has spoken to me when i came into the picture told me all about you and his friends had nothing good to say except you used Drew for his money.'
Tinari for her part has denied the allegations of drug use.
At the time when Tinari received Riggitano's message she sent off a profanity laden response:
"If you think I have time for your bulls*** think again. I don't give two s***s about you. I did not post anything of facebook or instagram for you to see.
'I cannot believe you think I give a f***, i have better things to do with my time than to stir the pot with some bitch i dont even know . . . Leave me the f*** alone. I'm not playing these childish games with you. F*** off you pathetic loser.'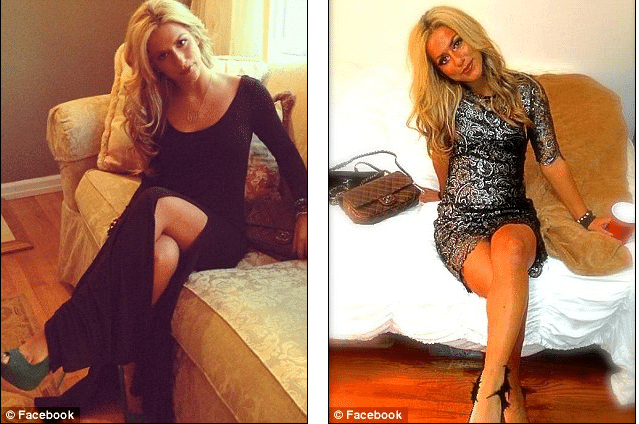 Then there's this via the UK's dailymail: In a phone interview with MailOnline Thursday, Woo, who employed Riggitano as a part-time intern, said everyone in the company was stunned by the news of her suicide. 
'She always had a smile on her face,' she didn't look depressed,' Miss Woo said. 
According to the jewelry designer, Riggitano began working for the company on a part-time basis in January, and was only at work about two days a week. Woo said her goal was to learn about the fashion business.
Woo recalled that early last month, Riggitano was supposed to take part on a major trade show that the design house was participating in, but called in sick. A short time later, she took another sick day.
Took another sick day because she was….?
Woo added that the vivacious the 22-year-old had a distinct New York City style and always appeared put together, which made others in the fashion community embrace her as one of their own.
'I think everybody were really sweet to her,' she said. 'She didn't look like she was the kind of person who was bullied at all.'
The designer went on to say that in the short time that Riggitano had spent at the company, she always came in on time, and was happy to chat about television shows she had watched or the blogs she had read.
Didn't look like the type of person who would be bullied? Is that to suggest that there may be a type of look that may adhere one to having their nose put in it? Could one wonder for a moment if the high brow, aspirational attitude amongst many young fashionistas could in some way impart stinging jealousy and catty dispositions? Isn't that just par for the course in the industry?
According to NorthJersey.com, Riggitano is the daughter of Roy Riggitano, the chief financial officer of Elmwood Park. Her family have not spoken publicly about the tragedy. Perhaps heightening her sense of displacement on the day of her death was the fact that Ashley Anne Riggitano had just turned 22 that day….