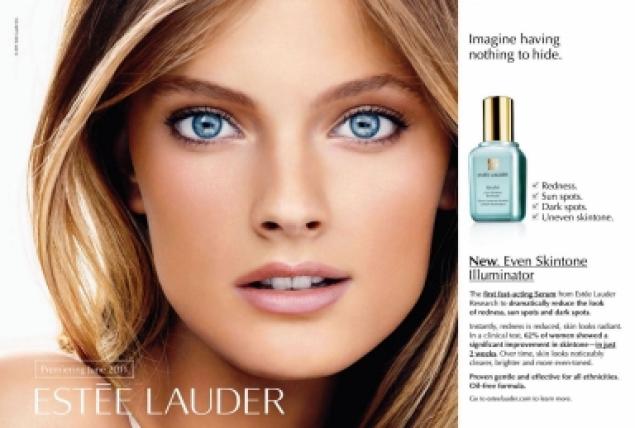 It seems Constance Jablonski's decision to up and leave home model agency Marilyn model management here in NYC for rival DNA model management has caused a bit of a furore between the two agents. That plus the $3.3 million Marilyn agency now hope to score from Jablonski who argue she's left them stranded after breaching her contract.
Jablonski's lawyer, Bennett Krasner argues that his client was justified in leaving her long time agent since 2008 who coincidentally helped put her on the map because of its enduring failure to book the model lucrative engagements. Krasner also goes on to cite assertions that Marilyn model management have to date breached several provisions of its agreement with the French born Jablonski, including failure on several occasions to collect on jobs the model booked and completed.
Offers Krasner: "At the beginning of her career, she loved working with Marilyn. Unfortunately, all of the people she worked with closely have left. She loves her new agency. It's very supportive."
Efforts to amicably resolve the dispute between the two agents have failed leading to Marilyn filing its suit with Manhattan Supreme Court. Marilyn have gone to argue that Jablonski's departure has irrevocably hurt their brand and 'squeaky clean' reputation as future models are now resisting signing on with the agent.
The 21 year old Jablonski first came into prominence back in 2008 when she booked a number of high profile shows during fashion week in NYC, Milan and Paris. She has since gone on to star for Victoria's Secret, book lucrative campaigns and is even set to appear in two Vogue covers next month (did Marilyn book that?). It is understood last year alone the model booked revenues close to $2 million with her agent collecting close to 10-20 %. Marilyn it is understood has helped ensure the model she has remained in the top 50 paid models in the world between 2009-12.
Interestingly the model had this to tweet recently about her life here in NYC:
"In NYC, you are always looking for a job, a boyfriend or an apartment." 
Perhaps she ought to have added an extra million or two in her bank account too? Then again maybe a model has got to make the most of what she's got to in a career notoriously famous for being a quick burn out rate before the next it girl turns up….