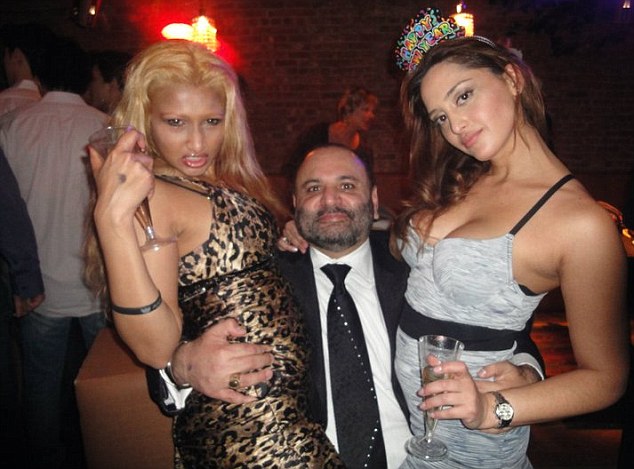 On Prostitution, Sugar Daddies and College Loans
Seekingarrangement: 63 year old sugar daddy explains all men pay for sex one way or another.
A 47 year old Manhattan real estate mogul, Lakhinder 'Lak' Vohra has been accused of raping a woman whom he met via sugar daddy website seekingarrangement.
The broker who until (can you guess why?) recently used to work with realtor Nest Seekers has a reputation for being a proud member of the sugar daddy community, frequently posting images of him and other buxom women on his Facebook wall.
According to an interview Vohra did with the NYPost discussing his trysts on the site Vohra asserted the sugar dating site had 'changed his fucking life.'
Said Vohra whilst kissing a woman on his arm a wet kiss:
'When does a guy like me – aging, losing hair, big belly – meet a girl like this?'
Seekingarrangement.com's premise for those who are not aware is the implicit promise of older wealthier men wanting to meet younger women for 'companionship' purposes. What type of companionship that is necessarily offered is needless to say a privately discussed topic so as to steer away from claims of prostitution as has been levied against the site in the past.
Known as Daddy loves arm candy on the site Vohra's accuser asserts prior to the purported rape that they had only spoken online.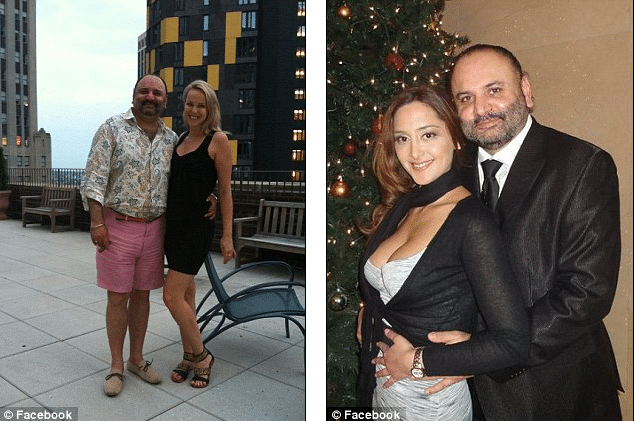 Tells the UK's dailymail: At around 2.45pm on Wednesday, the 26-year-old woman arrived at Vohra's home at 37 Wall Street, according to police.
The randy realtor allegedly threw his 'sugar baby' on the bed and forced her to have an intercourse with him, a source told The Post.
The alleged victim was treated at Roosevelt Hospital, where a rape kit was taken. The 26-year-old woman told police on the scene that Vohra was her attacker.
The 47-year-old suspect was also at the hospital at the time, and he was taken into custody.
Adding to Vohra's grief is his history of violence, including an attack he made on a doorman at a building where he lives after taking offense to the doorman mocking him for bringing a woman home. At the time he was charged with assault for body slamming and punching the doorman.
But it gets worse. It is also said the realtor has been often seen bringing up to 100 women home with witnesses often overhearing the women haggling for love money.
Writes one individual by the name of EleanorSo11 on the website badboyreport, set up to help individuals avoid dates with persons with disreputable reputations: Please watch out for LAK VOHRA OR LAKHINDER VOHRA. Very abusive and grabby.'
Hardly the most endorsing affirmation to a partner in search of a good catch. But then again what do I know what makes most women tick?
Continues the dailymail:
The user goes on to say that she attended an event with Vohra, where he behaved rudely, encouraged her to drink heavily, flirted with a cocktail waitress and behaved like a 'jerk.'
'He would grab me forcibly if he saw me heading for the door,' she said, adding that she later searched his name online and discovered that she was not the first 'victim.'
'He sees escorts and scams them out of money and he is BROKE! This man is abusive and a danger. Stay away!'
It is also understood Vohra who has pledged that he is worth $20 million $2 million (that will always help keep the babes running in your direction right?) in his spare time also runs a social and business network events site called partydigest.
The dailymail  goes on to reiterate  an effort to reach out to Vohra today has been met with no success. Can you guess why?