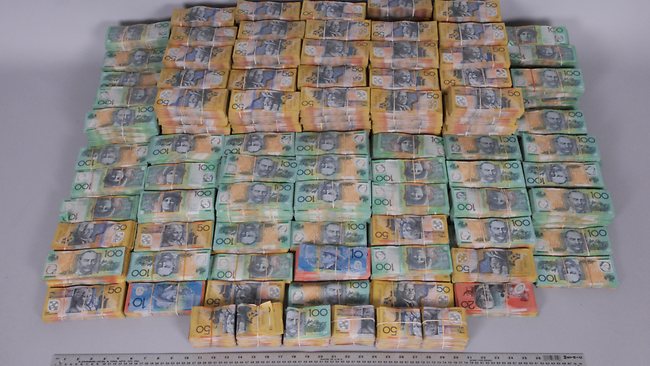 In the mood to get over to Australia for some fun, drugs, sex and rock n' roll? Then you better come with a fat wallet….
As Australia has seen its economy relatively untouched from the financial hubris affecting the US and the rest of the world demand for certain illicits it seems has remained rather vigorous as locals continue to experience strong wage growth, a strong economy and a steadily appreciating local currency.
Point in fact the number of drug arrests that have recently hit record levels as more locals are partaking in the good shit and more dealers and suppliers try their luck at cashing in with the buoyant market that sees prices of various narcotics far outstripping that in other places in the world. More so than one can expect in key places like Florida, here in the US,  a heavy destination for cocaine trafficking which these days has seen coincidentally seen an explosion in Florida cocaine treatment programs.
dailymail.co.uk: Crime Commission data given to Reuters shows a kilogram of cocaine is worth about £1,540 ($2500) in Colombia, £8,025 ($13 000) in Mexico, and £21,186 ($34 321) in the United States.
The same kilogram of cocaine is worth £141,000 ($228 420) in Australia.
With 1000 grams going into one kilogram that roughly translates to a gram of cocaine in Australia going for $228 in Australia and quite often as high as $400 with the equivalency in the US from $40 to as high as $80 depending where and who's source is.
Offers Paul Jevtovic, the Australian Crime Commission's executive director of intervention and prevention: 'Offshore organised crime syndicates perceive Australia to have a robust economy and to have been less affected by the global financial crisis than other jurisdictions.' 
In fact so rampant has the drug trade been with suppliers willing to risk 20 years jail sentences to cash in on the high prices that Australian police to date have made 69,500 illicit drug busts in the year to June 30, 2012, the highest in a decade, and have made record arrests in the first six months of this financial year.
As local authorities continue to vigilantly monitor importation of cocaine, risk premiums of getting it into the country are set to remain high in the foreseable future, let alone the fact that getting cocaine to Australia which normally is cultivated from cocoa leaves from the opposite end of the world and one can see why prices are so buoyant. For now it remains the past time of the well to do, affluent and those who will risk anything to maintain their addiction.