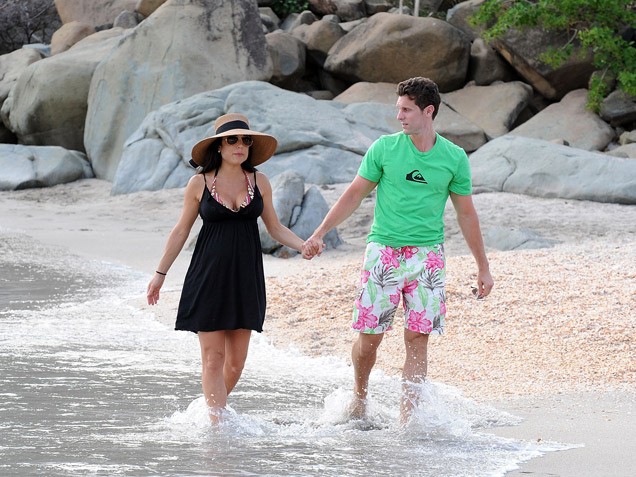 Fairy tale dreams don't exist for Bethenny Frankel after all…
Bad news kids for all of you out there who had tossed all you romance kissed love whispers in the palms of our collective media whore Bethenny Frankel as radaronline this morning issue a report that shit between her and her full time bixch, Jason Hoppy is pretty much burned out.
radar: Bethenny Frankel is about to throw in the towel on her tumultuous marriage to Jason Hoppy, a well placed source tells RadarOnline.com exclusively.
The former The Real Housewives of New York City star, who married the real estate agent in 2010, has been telling people that she and Bryn's father are headed for divorce, and Radar has all the inside scoop.
Kids, let's back up for a moment here. I'm furious here. I spent a good chunk of my idle evenings watching this pair getting it on for the make believe camera boys, explaining to us why they were Earth's answer to irreplaceable hot sweaty love making, death do us part fanatiscm and all the other usual good cheer jingo that gets scripted in made for tv love dramas. Hmm, wait a second, maybe that's why this shit did not work out. It was always make believe. Let's ask Bethenny what she thinks?
"It's pretty much over between Bethenny and Jason," the source says. "They are already living separate lives."
Although the couple's marriage has been on the rocks for quite some time, the source says things went from bad to worse in recent months.
"She purposely spent Thanksgiving without him, bringing Bryn to Miami. He wasn't happy about it, to say the least," the source says.
Hmm, kids please instagram me a hanky to blow dry my crocodile tears.
Isn't it time you lived a make believe love life and miraculously expected that shit to actually work in real life away from the camera boy's dizzy expression?