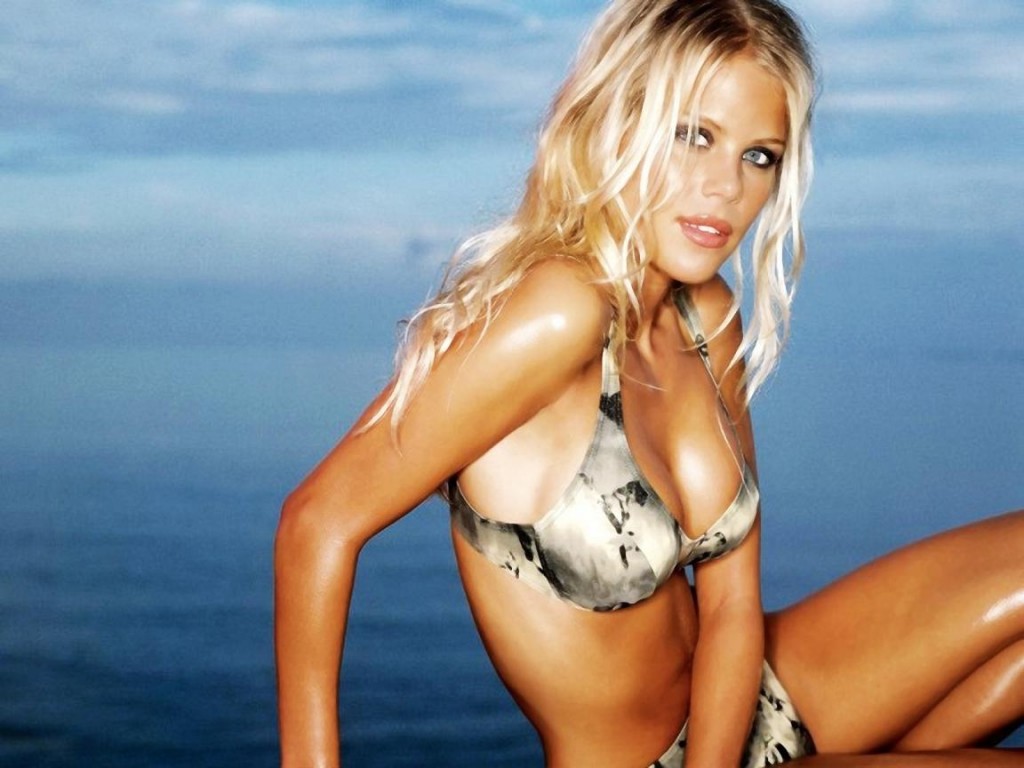 It seems ex wife of Tiger Woods, Ellen Nordegen has having a bit of a rough time getting noticed these days. This according to spies close to the nydailynews who report the former trophy wife had a rather difficult time securing entry at some of the posh events that took place this weekend past at Art Basel Miami.
nydailynews: In Miami over the weekend, Woods' 32-year-old ex-wife went barely noticed at a pair of restaurants and had to have pals drop a do-you-know-who-I-am to get her into a nightclub where she was quickly given the boot.
Quickly given the boot? Hmm, that doesn't sound too good for the former trophy wife who must be seething that no one really caring to remember her or go out of their way to suck up to her. Then again, that may have something to do with her ex's extra curricular activities that diminished her status as the hawt bixch went from one floozy to the next. Not that Ellen is a floozy.
Confidenti@l source says, "Nobody recognizes her — she was only a celebrity because she married Tiger Woods."
After dinner, Nordegren led a small group to Hyde nightclub where they were initially refused entry.
"Someone in the entourage said, 'This is Elin, Tiger Woods' wife,' so only after they dropped the name, they let her in," says a Confidenti@l source in Miami. According to our snitch, Nordegren and her gang found their way to a poolside cabana, but were soon after asked to leave because it was 2 a.m. and the venue was about to close.
Never mind Ellen, you might not get to be instantly scooted into all the chi chi hot spots but with your $100 million settlement me reckons you ought to think about opening your own hot spots. Then again there's always the other alternative, ratchet to get yourself as much press as possible that way we wont ever forget you again….
Bad press is good press. Or is it?
Then there was this comment via the nydailynews that brought a rueful smile to this tabloid writer's face….
There is no life form that walks, flies or crawls on the face of this earth lower than a tabloid gossip reporter. 
In case you're wondering, the hierarchy is Decent Human Being > Reality TV Subhuman > Politician, Any Party > Dogs*it> Gossip Reporter. 
Print out and tape to your refrigerator for easy reference.