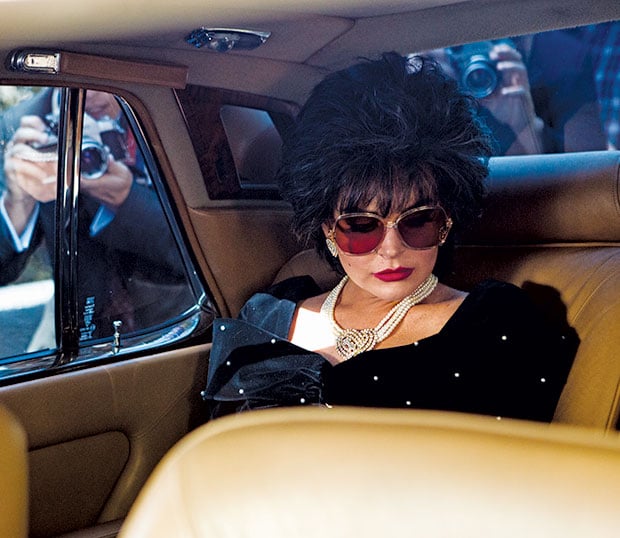 Lindsay Lohan's role in Liz and Dick reminds twitter why no one hires her as an actress anymore.
It doesn't look like good news for our collective hero, Lindsay Lohan as critics are now beginning to weigh in with their reviews of the upcoming 'Liz and Dick' biopic.
Offers the San Francisco Chronicle: "It's so terrible, you'll need to ice your face when it's over to ease the pain of wincing for two hours."
Which is exactly the way you probably take your scatter brain media whore nonsense as well. Of course I like to add a dash of premium vodka to diffuse the existential angst, but that's just me…
ET calls it a 'dinky, tineared production,' which is almost as close as one can pay Lilo a compliment. Which by now ought to earn you two back to back drinks on the rocks as you're silently regarding why you've been reduced to spending your existence caring about performances, things, actors and objects that will never matter save for the fact that you get to laugh and cringe at other people's misfortunes.
According to radar, most of the critics who've had a chance to see the movie reckon that Lilo is out of her depth (duh!!!) in playing the role of Liz as well as horribly miscast. Then again who really believed that producers really cared whether Lilo could really pull off the part in the first place save for her usefulness as a 24/7 pr chant machine drawing attention to the upcoming fiasco the way maggots suddenly turn up at the first sight of a rotting carcass.
The misery for those who insist on seeing it plays tomorrow night on Lifetime at 9pm Sunday….