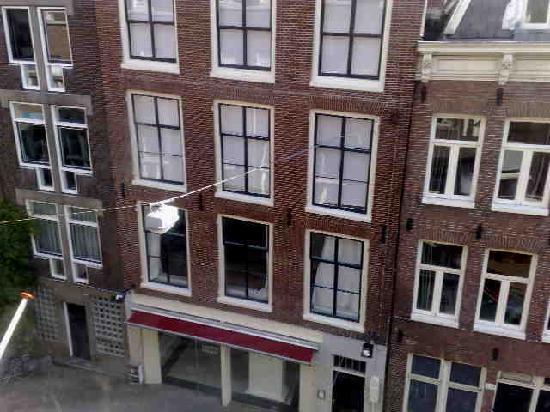 It may have the reputation of being one of the worst hotels anywhere in the world, but Amsterdam's Hans Brinker Budget Hotel it seems is proving itself to be quite popular nonetheless.
From questions of hotel hygiene, bed bugs, graffiti 'witticisms' on sexual preferences and 'concrete courtyard' that may have never quite possibly seen the sun the hotel gets a lot of visitors checking in each year, this despite its disparaging reputation.
Then again at a certain economic bracket perhaps (checking in will only cost you as low as 25 euro's and as high as 53 euros or $32/69 US) reputation has very little to do with whether one decides to stay at a venue or not.
Yet for those with little economic heft to speak of who might otherwise bite the bullet, comes the following via the uk telegraph:
Posters show images of microscopic beasts, dirty linen and carpets charred with cigarette ash, while the hotel website boasts levels of comfort "comparable to a minimum-security prison".
Environmentally-friendly features include sinks serving as showers (the "suite" is the only room with a bath), stairs in lieu of a lift and curtains that double as not-so-fresh towels.
Not so fresh towels? Oh well what's a bit of blood or crusty crud from the chap across the hall then?
But in the event you're not entirely repulsed or even game to try it for yourself (one can always later boast surviving such adventures), or are just a fan of the hotel's irreverent moxie here is the hotel's statement of release that I have pulled up from the hotel's site. Enjoy your stay…
Those wishing to stay at the Hans Brinker Budget Hotel, Amsterdam, do so at their own risk and will not hold the hotel liable for food poisoning, mental breakdowns, terminal illness, lost limbs, radiation poisoning, certain diseases associated with the 18th century, plague, etcetera.