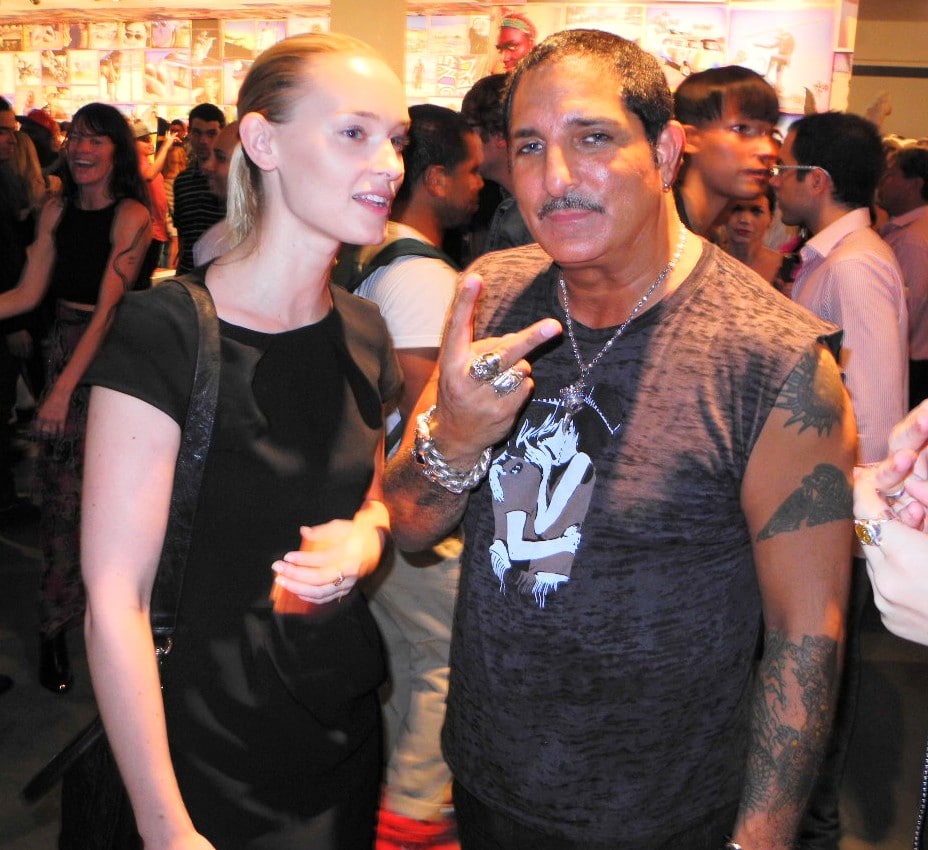 Last night saw a gangly crowd of the usual hawt bixches rock up at Milk Studio for the kick off to NY Fashion week courtesy of the Ben Watts Mixtape as presented by MADE Fashion and HTC.
Noted hawt birches for viewing pleasure included the following (but no Pippa Middleton, oh well). Hopefully you had a good time…
Ben Watts, Alessandra Ambrosio, Naomi Watts, Liev Schreiber, Emilie de Ravin, Waris Ahluwalia, Dree Hemingway, Mazdack Rassi, Kaylee Defer, Alisa Znarok, Pernilla Fransander, Nur Khan, Lex Kendall, Will Castro, Zanna Roberts Rassi, Robert Tagliapietra, Chelsea Leyland, Morgan Collett, Jenne Lombardo, Ben Pundole, Victor Calderone, Jordan Daly, Ric Pipino, Jodie Boland, Harif Guzman, Dani Smith, Miv Watts, Athena Calderone, Marc Baker, Jason Gordon, Madeline Weeks, Susan Kirschbaum, Phil Winser, Meredith Melling Burke, Lucy McIntyre, Jeffrey Costello, Jeanann Williams, Daniel Silberman, Celeste Greenberg, and Aaron Stern.
To see more fabulous pictures go to Ricardo Garcia's website; redhot society