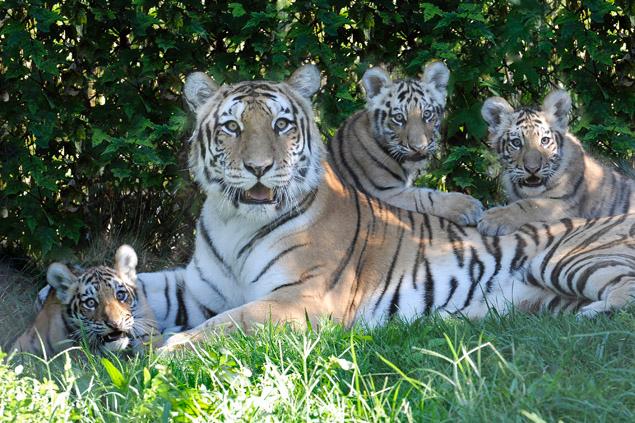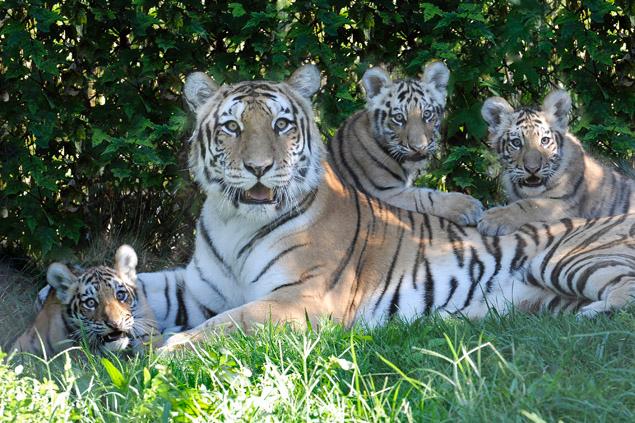 Did one man set out to kill himself when he was eaten by tigers at Copenhagen zoo?
A 25 year old man who attempted to kill himself yesterday afternoon at the Bronx Zoo has been badly mauled  by a tiger after jumping into its den.
According to witnesses the man jumped from an elevated area over two fences whilst riding a monorail to reach the enclosure. The jump which is estimated to be at a hight of 20 feet from the moving monorail is believed to have led to the man suffering an initial broken arm and leg.
As zoo officials rushed to get the man away from the tiger's enclosure the man nevertheless suffered a bitten back, a punctured lung as well as having various parts of his body clawed. At the time the man was instructed to roll under a hot wire to safety, before zoo officials were eventually able to restrain the tiger. Still conscious at the time of his rescue he told emergency workers that he had intended to take his own life.
According to zoo officials, the tiger, an Amur breed that reacted to the man's intrusion,now identified as David Villalobos of Mahopac, New York was said to be an 11 year old male tiger. The incident happened coincidentally at a time when a female tiger in recent weeks gave birth to three cubs.
At present authorities are trying to understand what motivated the man to kill himself the way he did and if perhaps the notion of a brutal death would somehow validate his sense of death or the brutality of life? Or was there something about his relationship with people or animals that made him believe it would be better to go at the hands of an animal?
Reports the nydailynews: On a Facebook page under the victim's name, photos of tigers were posted in the last week, including one Thursday of a mother tiger licking her baby.
An image of foxes with the message, "We have more to fear from other people than from other animals" also was posted Thursday. Other posts promote a vegetarian diet.
Another image posted Thursday bears the message, "We need to stop being victims and living out of fear. We need to stop preparing for disaster, instead to anticipate a glorious future."
The man's sister offered the following:
"He's amazing and he loves everybody. I really don't know what happened. "
She went on to reiterate that the family didn't know he was at the zoo today.
Officials have also stated that the animal will not be euthanized as some had feared as it did not instigate the attack and was simply reacting to the stress of having its immediate vicinity encroached upon. One is also best served to understand despite the appearances of a controlled environment tigers are preternaturally wild animals who always resort to their instincts.
The man is currently in a critical state at Jacobi Medical center where officials have remarked it is a miracle he wasn't killed, which had ironically been the intent of Mr Villabos when he first lept from the monorail into the tiger's enclosure.