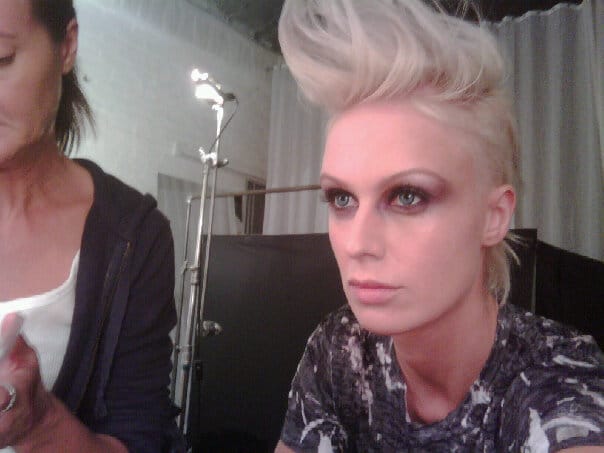 Jael Strauss used to do coke with her parents. Became stripper and lived in a flop house hung out on meth.
'Tyra Banks is all about TV ratings and she's very fake when the camera start rolling…'
Jael Strauss can't make it as a model so she becomes a meth addict. The decay of the American dream….
CariDee English: Is she right to condemn America's Next Top Model's Tyra Banks?
Former America's Next Top model contestant is now a meth addict. Runs away on the set of Dr Phil…
When Jael Strauss was elected to appear on America's Next Top Model in 2007 even Tyra Banks one of the show's producers and main host acknowledged that the young woman barely fitted the shows reduced standards of what makes a model, but what she did have going for her was drama and if there's one thing a reality show loves it's drama. Plenty of it.
At the time when the show was shooting, Jael Strauss was commiserating the loss of a close friend of hers recent death to drug overdose. What was implied but never said was that the friend was also Jael Strauss sometimes drug binging partner which perhaps explains how the young woman fell off the wagon herself and soon became a full blown drug addict.
That of course might have been fascinating fodder for Tyra Banks' show but not too fascinating for Tyra Banks in real life who according to one former America's Next Top Model winner, CariDee English goes on gawker to comment on the actual harsh realities of what actually happens to most America's Next Top Model contestants. To be rude and blunt most of them are dismissed and are put at the bottom of the rung and are perceived as some sort of desperate joke. Hardly the look or attention or self confidence an aspiring model needs, especially if she is toying with self hate and issues of self worthiness.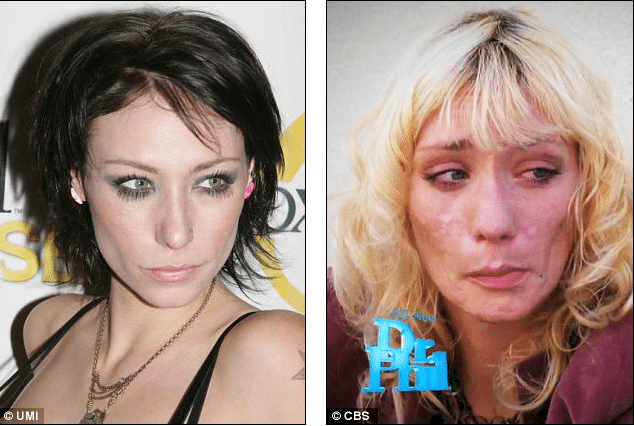 That said here is a snippet what the former model had to say, you can go here to read the balance of her comment.
CariDeeEnglish 1 of 4 replies @Rich Juzwiak 19 hours ago
Tyra won't do anything. She provided a wonderful platform for girls to have a chance at their dream, but, after there is no "Tyra Mail". I had to guide myself, and even though I won a model competition I still had no idea what the modeling BUSINESS was like. I had no idea what the industry was really like. I was famous, but no one wanted to take my picture. And critics and industry love to give us all shit for not being the next big supermodel. We all have done well, and we all had to do it on our own. I am not complaining, I am simply defending. I love love what I have made for myself since my win, but mentally, its horrific. And any girl who has been on ANTM can back me up. No one wants to take us serious as models. I am sure the show lost its credibility in producing a top model somewhere btwn making 3 cycles a year and posing on roller coasters. Tyra wasn't there when the cameras stopped rolling, nor did she reach out. I got reached out by her "camp" asking if I would do a "All Star" cycle… I said "Whats the prize? Because last time the only thing I didn't win was being taken seriously as a top model…" ( I declined after no consideration) The only person that has reached out to me directly is Nigel Barker. He even hired me.
Now this isn't Tyra's fault.. we are all capable of becoming anything… I am saying it would have been a good call to have some after show support…
When it boils down to it, there is just not a place for ANTM girls to fit post show. We just needed some guidance.. Are we "Reality Star" ? (ARRRGG I feel deeply that I have contributed more, and have more to offer professionally in The Arts than someone being taped from the shore of Jersey) I truly did the show because I am a model…. and a damn good one given the shot.. (pun intended)
I can't say what made Jael though.
The fashion industry had NO idea how to market us. Our agents, our managers….. because we become a instant celeb…. but had a protforlio of a rookie model. Even though we just were named "TOP" our place in line at Fashion World was at the bottom. The industry many times didn't care about our name, but did turn a snobby cheek to the name ANTM.
It's not a curse, not even close. I chose to be on the show, and so did all the girls before me and after me like Jael. I do not regret anything I am so thankful I followed through with my decision to take that track to my dreams. Am I at the top? Yes.. and for anyone who can't see this, look up instead of looking down at me, at us.
I am again only defending and providing insight.
Here is a snippet of what is expected to air tomorrow on Dr Phil: