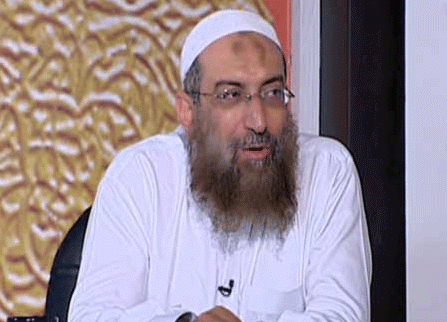 Egyptian cleric and sheikh Yassir Barhami has caused some fissure by going out of his way to insist that Egypt's new constitution should allow 14 year old girls to start having sexual relations (well actually he would prefer that to be as young as 9 year old) as well allowing to them to marry, cause being legally able to get married at 16 is just a bit too long to wait for.
Which might all just be another way of saying 'if a girl is old enough to bleed she is of course old enough to butcher.' Or is it?
bikyamasr: The Salafist – ultra-conservative – preacher claimed that under Islam when a girl begins to ovulate she is ready for marriage.
He added during a television debate on Dream TV last Tuesday that "marriage of a girl would not be a supplement for education," but added that it "was better" to marry a girl young "than falling into sin with customary marriage."
Adding then this too: "It is permissible for the girl at the age of 9 or 10 to marry,"
Kids who thinks Mr Barhami may be hiding under the veil of Islamism to purge forward with his own misogynistic and repressive attitudes towards women? Or maybe Mr Barhami is just mad kinky and he likes to get in there when they are real young. Not that I am suggesting that Mr Barhami is harboring any pedophilia thoughts. Or am I?
Then there's the added inconvenience that a 9 year old girl who may be ovulating or not is still a child who still thinks like a child, acts like a child and for most intensive purposes is still regarded by society and its laws to actually still be a child. Not to mention  that most 9 year old girls are not physically able to have children let alone care for them as well. But who knows maybe Mr Barhami has got a point, why let children past the age of 9 be able to remain being children?
At this rate one has to wonder if Mr Barhami who holds an influential position in society ought to start thinking a bit more rationally and empathetically about how his attitudes may be further distorting attitudes towards women in the Middle East unless of course he is just happy to usurp the idea of religion for his own nihilistic attitudes towards women…
Sixteen year old Egyptian girl shot dead after resisting groper.