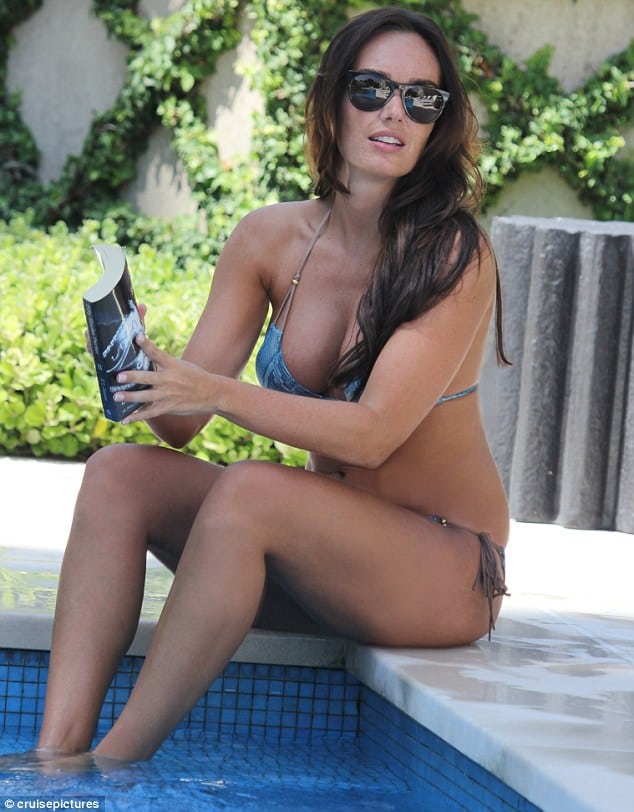 Tamara Ecclestone is still a preferred hawt bixch.
She may have been stymied when video footage of her (ex) boyfriend Omar Khyami came to her attention last month of the businessman engaging in some seedy sex shit but it seems our Tamara has since moved on…
Flaunting her impeccable figure by a Los Angeles hotel poolside it soon became apparent that what was once there was now no longer there. What was no longer there to be correct was a tattoo of her former lover's name just above her bikini bottom. That shit has been permanently wiped out with an image of a pink ribbon.
Of the sex tape that got Omar permanently vetoed from Tamara's love parts bixch had this to say:
dailymail.co.uk: She said she knew it was filmed while they were together because the businessman was wearing two £30,000 gold Cartier wrist bands she had bought him.
Hours after finding out, the heiress changed the locks on the £45million west London home they shared and shut her collection of prized supercars – including a £212,096 Ferrari – in a private garage.
No more Ferrari? Omar that bixch must be hurting. He must be wishing he made the sex tape with Tamara starring in it somewhere. Maybe with her straddling the bonnet of the Ferrari. Then again it's never good form to leave messy sponge marks on nice expensive Ferraris. Thats' what old beat up VW's are for.
Never mind, at least Tamara is sure to get herself a nice tan as she continues her stay here in the US….
Tamara Ecclestone would like to inform you that she will always look far better than you and of course be much richer than you too