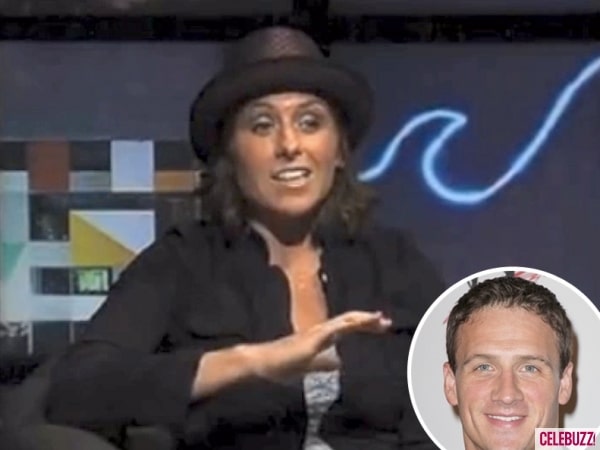 Megan Lochte, Olympic heart throb and budding Hollywood hawt bixch Ryan Lochte's sister has upset a few people. Well to be exact, bixch has upset 1.3 billion Chinese folk and maybe a handful of politically correct journalists with her comment that Chinese people are essentially 'chinks.'
To her defense the video in which the bixch (yes I'm mildly offended too, but then again you looking at me the wrong way is likely to set me off too bixch) uses the word 'chink' at least 5 different times was first made in 2008, where Megan Lochte appeared in comedy talk show skit. Now why we're pulling shit like this that happened 5 years ago defies my understanding, as this shit is irrelevant, but not nearly as irrelevant as Megan herself who is a nobody who only got the media's attention cause her brother, Ryan has been on a tear ever since he won a couple of gold medals whoring out his image.
That said, bixch did mangle shit up real bad, see below:
In what seems to be a feeble and horrifically offensive attempt at comedy, Megan also says that Chinese people "drive like ninjas." When Cucchiella points out that ninjas are Japanese, Megan says:
They're whatever we want, they're Asian.
As if things could not get worse, the sister of gold medal winner Ryan Lochte describes the Great Wall thusly:
The Great Wall is misnamed. [It should be called] like, fucking huge OCD fence.
She also says "I don't know about the commies over there."
Of course Megan Lochte not missing a beat has today woken up and faced a scathing world by telling us to lighten up and understand cause she's a comedian and clever shit like that we all misunderstood her clever irony.
via an apology sent to Us Weekly (my my that bixch is so media savvy too):
This was not a real interview, and it in no way reflects my true feelings or persona whatsoever. The intent was to make fun of the ignorance of people who actually do not have an understanding of other cultures and speak in racist ways. The skit and my character were supposed to be making fun of ignorance.
But now of course we're all now making fun of your ignorance and persona, but that's what us journo's do on a day to day basis anyway.
I do see how it was highly offensive to the viewer, but as seen by today's widespread outrage, it clearly did increase awareness of the ignorance of those who are racist. While the intent of the script was to shed light on cultural ignorance, I realize that in application it did offend people, and for that I apologize.
Hmm, Megan wants to apologize. Kids, who really cares whether Megan wants to apologize for something she said or did in 2008 that has no significance what so ever? Not me and certainly not you. Then again bixch got some mad media exposure and now I am betting she will get her own tv comedy show: 'Racist rants with Megan.'