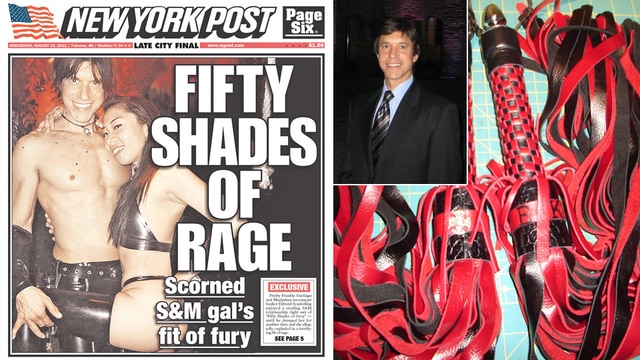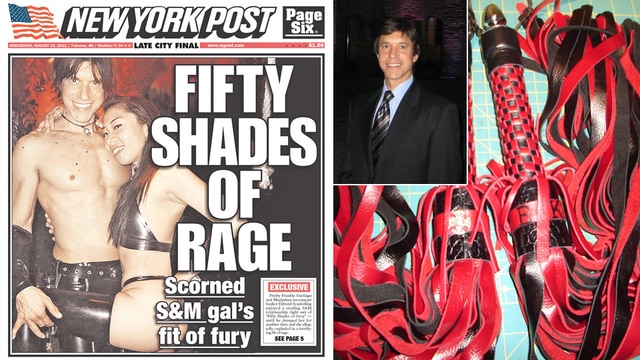 S and M investment banker's sex slave says Sonderling thinks he's Mick Jagger.
The wonderful (sex) games they play in some parts of the city….
Frankie Santiago, a 27 year old svelte live in sex vixen/sex slave (take your pick) is not to happy with her master of the world/sex master (once again take your pick) 53 year old Edward Sonderling since he has gone and replaced her with a new slave. So unhappy that the whole damn mess has ended in the nypost:
The submissive Santiago exploded in a fit of rage, law-enforcement sources said, allegedly shattering Sonderling's car windshield and bombarding him with dozens of text threats.
"If I ever see you with her I will not hold back. I have nothing to lose," Santiago railed in one text. "I hope she has a disease you catch."
Nothing to lose? Oh my, that does sound like a scorned sex slave if there ever was one.
Santiago, who goes by Althea Lyn in the S&M community was arrested Monday after a bixch fight erupted at Sonderling's East 57th street apartment. For her troubles the hawt bixch was arraigned on charges of stalking, criminal mischief and aggravated harassment.
Offers a source: "She was his live-in slave for about three years, the source said. "Basically, she was there to serve his sexual needs. She's his toy, his fetish slave."
At present it is understood that the ivy league trained Sonderling who purportedly runs a discrete investment services company, Priority Investors LLC,  has declined to comment on Santiago's arrest and his, ahem, extracurricular BDSM activities. Can anyone guess why?